In Florida, as well as in every other state, it is an unlawful civil rights violation for guards or staff to engage in sexual relations with prisoners. In this dynamic, no sexual encounter can be considered consensual because prisoners cannot legally consent to sex with someone who has authority over them. It's further understood that refusal invites risk of retaliation.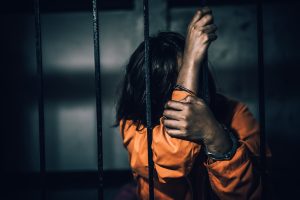 Unfortunately, the reality is sexual assaults occur far too often in prisons. Some callously view it as "part of the punishment," but that is unequivocally false. As our South Florida sexual assault lawyers can explain, it can be grounds for civil litigation – against the guards, staff and the prison itself. Claims against government agents and agencies are not easy cases, but they can be successful. Accountability in these matters not only brings justice for victims, but helps reduce the chances that future inmates will be preyed upon in the same way.
Recently, the U.S Justice Department's Civil Rights Division concluded an investigation into the conditions at Lowell Correctional Institution in Ocala, Florida, finding reasonable cause of Eighth Amendment violations for failure to protect prisoners from sexual abuse and assault by the staff. This is an express violation of provisions of the Civil Rights of Institutionalized Persons Act of 1980, a federal statute that protects the civil rights of those in correctional facilities, nursing homes, mental health facilities and institutions for those with developmental and intellectual disabilities.
Officials at prisons have a constitutional responsibility to protect prisoners from harm. Prosecutors for the DOJ say that incarcerated women at the Florida prison were frequent victims of sexual abuse by prison staff. Further, women were discouraged from reporting the abuse and some investigations were even handled by the abusers themselves. As reported by Courthouse News, there were numerous documented cases of sexual coercion and rape, as well as reports of daily sexual harassment, groping and actions like watching inmates shower and use the toilet. Threats of solitary confinement or withholding basic necessities reportedly occurred when inmates objected. Some inmates were allegedly beaten and physically assaulted when they objected.
The Florida Department of Corrections has pushed back on the conclusions of the DOJ, finding the department had insufficient facts to support the allegations.
Florida state prison officials investigated more than 160 reports of sexual abuse and assault over the course of four years. Of those, only eight resulted in the criminal arrest of an officer.
Criminal prosecution is not the only path to justice in these cases. Civil litigation too can have results, holding to account the abuser but also the facility and state that hired the attackers and failed to protect the victims when there was a duty to do so.
Civil Litigation for Sexual Assault, Misconduct in Florida Prison or Jail
There have been many court prison sexual abuse cases that have wound their way through the justice system. One important one was that of Farmer v. Brennan, a 1994 U.S. Supreme Court case that addressed the duty of prisons to protect prisoners from sexual assault by other inmates. That case involved a transsexual prisoner housed with male inmates who was allegedly beaten and raped after being transferred to a corrections facility to a higher security penitentiary.
The inmate sought damages in a federal civil rights lawsuit against the prison and top officials for failure to protect the inmate, alleging defendants had acted with deliberate indifference to the inmate's safety, a violation against the Eighth Amendment right barring cruel and unusual punishment. The facility reportedly had a history of violence and sexual assault, and the plaintiff claimed claimed particular vulnerability being a transsexual.
The U.S. Supreme Court held that prison officials can be liable if it is proven they act with deliberate indifference to an inmate's health or safety that results in serious harm. This can be illustrated if officials know a prisoner may face a substantial risk of serious harm and they disregard this risk by failing to take reasonable measures to prevent it. It is not necessary to prove criminal wrongdoing or actual knowledge of an impending attack or potential danger. "Deliberate indifference" was characterized as "subjective recklessness."
It should be noted that lesser standards (in some cases, negligence) can be enough under state law to impose liability for failure to protect an inmate from sexual assault.
With respect to sexual abuse against inmates by prison guards, it's important to note that liability of correctional agencies won't be imposed merely on the basis of employment. (This is a concept known as respondeat superior, Latin for "let the master answer," and it allows employers to be held vicariously liable for the negligence of employees while acting in the course and scope of employment.) The problem is courts have held that such activity isn't within the scope of the attacker's employment, and thus can't be said to have been carried out in order to further the employer's interests. This is true even when guards/officers are successfully prosecuted in criminal court for abuse of a ward. It doesn't mean the employee was acting in the scope of employment when he/she did so.
Further, courts have held that the Federal Tort Claims Act doesn't allow the U.S. government to be sued for negligent hiring, supervision, management or training of an officer who rapes an inmate because the underlying claim arises out of an alleged commission of intentional wrongdoing – and the FTCA only provides a basis for negligence lawsuits.
But that doesn't mean such cases can't be successful. Evidence of actual or constructive knowledge by prison officials of past violations that are not remedied may be construed as deliberate indifference amounting to gross negligence. If prison officials do not investigate or punish sexual assault by corrections officers or provide any staff training on the subject, this will strengthen one's case.
If you have been a victim of sexual assault while incarcerated, our South Florida sexual abuse attorneys can help you explore the possibility of accountability and justice through civil litigation.
Contact the South Florida personal injury attorneys at Halberg & Fogg PLLC by calling toll-free at 1-877-425-2374. Serving West Palm Beach, Miami, Tampa, Orlando and Fort Myers/ Naples. There is no fee unless you win.
Additional Resources:
State pushes back against Department of Justice report on Lowell Correctional Institution, Feb. 5, 2021, By Dara Kam, News Service of Florida