The new hepatitis C drug was hailed as "miraculous." Physicians on a panel of experts granting U.S. Food & Drug Administration approval enthused it was "a game changer," able to cure a stubborn, painful disease in just three months. What the experts did not know was that the FDA's own drug quality inspectors had recently strongly advised against giving the drug a stamp of approval.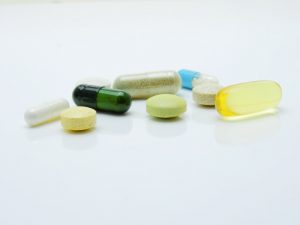 In a 15-page disciplinary report, FDA inspectors eviscerated the drug manufacturer's primary testing laboratory for numerous failed quality control measures, including:
Improperly-stored samples;
Inadequately-reviewed failures;
Testing results vulnerable to tampering.
Our West Palm Beach drug litigation lawyers know that poor quality control for prescription drugs has been a noted problem where overseas-manufactured generic brands are concerned. However, what this instance highlighted was the fact that brand name prescription medications made by well-known, highly-profitable corporations in the U.S. are also plagued by these same concerns – and oversight appears to be lax.
Despite the fact that the FDA's own inspectors sounded the alarm internally about the hepatitis drug, those issues were resolved confidentially – without any further inspection required before the medications were approved for marketing and sale to the American public.
This does not appear to be an isolated example, according to an ongoing investigation by Kaiser Health News. In fact, some drug companies pay expensive fees for expedient FDA reviews.

Journalists noted that the pressure to score approval for new prescriptions drugs is high, both because there are patients who may desperately need them and because they have the potential to be highly profitable. In many of these cases, the FDA has put approval of these drugs on a fast-track, often failing to heed the recommendations of their own inspectors who argued against regulator approval. These included drugs to treat conditions like HIV, cancer, migraines and some rare diseases. This occurred well over a dozen times in all.
In each of those cases, details of how the FDA resolved the issues raised by its own safety inspectors prior to approval was never made public. For example, inspections into a new HIV drug revealed black residue on the medication. However, there was never a follow-up inspection of the manufacturing facility before the drug was given the green light for sales. Meanwhile, the drug maker can earn up to $190,000 each month per patient.
While the FDA tends to impose fairly stringent reviews on generic drugs (only 12 percent of generic label drugs between 2015 and 2017 were approved the first time sponsors submitted an application), the approval rate for novel drugs in 2018 was 95 percent.
In the case of the hepatitis C drug, Sovaldi (also known by the generic name sofosbuvir), hundreds of patients taking the $84,000 drug reported serious adverse complications such as cancer. Of those, 1 in 5 said the drug failed to cure their hepatitis C. KHN reported the manufacturer, Gilead, had just filed application for its approval when FDA inspectors were on site for an unrelated inspection and cited them for nine violations in a nearly 500-page report. Those violations included things like unreliability of testing methods for drug purity, incomplete/disorganized records and glass contamination. Despite this, the FDA never issued a warning to the manufacturer, nor was approval for the hepatitis C drug delayed.
It should be noted that problems with drugs can take years to discover, and it's usually only after people are sickened or hurt that we find out about it. As it stands, the FDA already does very few pre-market inspections of these medications. It would seem at the very least, they could listen to the people conducting the ones they are doing.
Contact the South Florida defective drug attorneys at Halberg & Fogg PLLC by calling toll-free at 1-877-425-2374. Serving West Palm Beach, Miami, Tampa, Orlando and Fort Myers/ Naples. There is no fee unless you win.
Additional Resources:
FDA Keeps Brand-Name Drugs On A Fast Path To Market ― Despite Manufacturing Concerns, Nov. 5, 2019, By Sydney Lupkin, Kaiser Health News
More Blog Entries:
Vape Companies Brace for Wave of Florida Product Liability Lawsuits Over Lung Illnesses, Burn Injuries, Oct. 26, 2019, West Palm Beach Injury Lawyer Blog