For nearly 20 years, reports of widespread failures of more than 100 medical devices leading to scores of serious personal injuries were concealed from the public in a federal database about which few patients, doctors or regulators knew.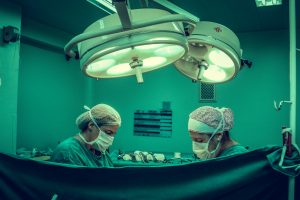 Earlier this year, a Kaiser Health News investigation revealed more than 5.7 million medical device-related injuries among patients across the U.S. Reports of those were filed through an internal FDA "alternative summary reporting" archive, rather than the more heavily-scrutinized public database known as MAUD. That database is used by physicians, public health advocates, medical device engineers and our own South Florida medical device litigation attorneys to identify patterns of problems with medical devices that put patients at risk. KHN reported that not even the FDA's own commissioner was aware of the database, which included a voluminous list of devices like breathing machines, surgical staples, implantable defibrillators, breast implants, tooth implants and and in-heart balloon pumps.
And that wasn't even the only "secret" database. The FDA also had a "registry exemption" that device manufactures could request to use for reporting injuries resulting from more controversial medical devices, such as pelvic mesh. Another allowed for "litigation complaint summary reporting," where medical device manufacturers could send a single injury report that might detail thousands of pending lawsuits predicated on similar patient injuries.
One of the only places where these alternative summary reporting programs were publicly mentioned in the whole time they've existed was in a 2004 peer-reviewed article published in the Journal of the American College of Surgeons, which detailed problems with surgical staplers misfiring. While public data showed only 112 stapler-related deaths between 1994 and 2001, medical researchers who gained access to the alternative summary reporting program found there were in fact 5,100 reports of malfunctions or injuries just in the first 28 months of that time period.
Our West Palm Beach medical device litigation attorneys know that while device-related deaths must be reported to MAUD, the availability of the alternative reporting programs for malfunctions and injuries allowed these manufacturers to deprive some in wrongful death cases of critical evidence. For example, when a 33-year-old wife and mother of two young daughters bled to death during surgery involving an allegedly defective surgical stapler, the defendant manufacturer argued plaintiffs couldn't prove the stapler had any specific defect. Of course, if plaintiffs had the benefit of all the data submitted to the alternative summary reporting program regarding the malfunctioning of that same stapler, their case would have been much easier, the settlement likely much larger than the $250,000 they received.
Patient injuries reported through the alternative summary programs were often severe, including brain injuries, loss of a lung, liver damage and more. Yet top biomedical engineers from across the country – those responsible to ensure these devices are designed to be as safe as possible – told KHN they had no idea the alternative reporting program existed.
The FDA says the alternative summary program goal from the start was to reduce paperwork after a series of scandals caused by under-reporting of medical device problems caused by a change in the law that allowed manufacturers to face criminal penalties. The FDA began receiving thousands of malfunction and injury reports, but only had roughly a dozen staffers to review them. Reports were very similar, and one official referred to the review process as "mind-numbing." With exemption reporting, companies could submit reports of similar injuries that were supposedly "well-known" in a single spreadsheet quarterly, biannually or annually.
But that still doesn't explain why it wasn't made public. It was only when journalists began filing requests for the documents under the Freedom of Information Act that the federal government turned them over – and even then, not without a fight. Officials with the U.S. Department of Health and Human Services dragged their heels in some cases for two years, citing "no compelling need" for a rush on the records. Further, the FDA refused to provide a full accounting of the roughly 100 medical devices that were granted reporting exemptions over the years.
Meanwhile, there were more than 480,000 alternative summary reports filed just in 2017 alone. Those reports are being relied on in a flood of new medical device lawsuits as well as ongoing research.
Now, KHN reports that the FDA has been winding down the program since 2017, and is looking to eventually end it altogether for the sake of transparency.
Contact the South Florida medical device injury attorneys at Halberg & Fogg PLLC by calling toll-free at 1-877-425-2374. Serving West Palm Beach, Miami, Tampa, Orlando and Fort Myers/ Naples. There is no fee unless you win.
Additional Resources:
MEDICAL DEVICE FAILURES BROUGHT TO LIGHT NOW BOLSTER LAWSUITS AND RESEARCH, Dec. 3, 2019, By Christina Jewett, Health Leaders Media
More Blog Entries:
Vape Companies Brace for Wave of Florida Product Liability Lawsuits Over Lung Illnesses, Burn Injuries, Oct. 26, 2019, West Palm Beach Medical Device Failure Attorneys Blog