A statute of limitations is a deadline for filing a lawsuit (or in a criminal case, a formal charge). If your injury or wrongful death claim is filed after that deadline, it will most likely be dismissed. The state of Florida sets the statute of limitations for medical malpractice cases at two years, pursuant to F.S. 95.11(4). That means one has two years from the time the patient (and, in some cases, a family member or guardian) knew about or should have known about the fact the injury occurred and that there was a reasonable chance it was caused by medical malpractice. This differs from the general negligence claim deadline of four years. The wrongful death statute of limitations in Florida is two years from the date of death.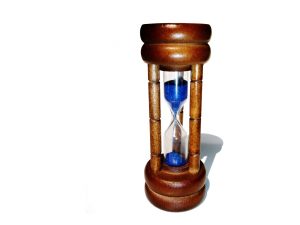 Unless there is proof of misrepresentation or fraud or concealment, there is no way to pursue a medical malpractice case beyond four years. This is what's known as the statute of repose. That means even if you didn't know about the medical malpractice and there wasn't any reasonable way to find out, four years is the absolute cut-off. If you can show fraud, misrepresentation or concealment, that statute of repose may be extended to seven years. However, that can be very difficult to prove.
All of this means that as soon as you suspect you or a loved one may have been the victim of medical malpractice, you need to speak with an attorney to find out the best way to investigate and determine whether you have a valid claim.
Our South Florida medical malpractice attorneys know many states have similar deadlines, and a case recently out of Pennsylvania proves why it's important to take heed.
The Pennsylvania Supreme Court recently in a nursing home negligence lawsuit ruled that in any medical professional liability brought in the form of wrongful death, all claims must be filed within two years of the date of one's death.
According to court records, decedent was admitted to a hospital in July 2005 after falling in her home, suffering severe head injuries. She was later transferred to a nursing home, where she was diagnosed with Type II diabetes, respiratory failure requiring a ventilator, COPD and several pressure ulcers (bed sores). The doctor ordered the patient be frequently repositioned to combat the ulcers. However, the nursing home reportedly negligently failed to follow the doctor's orders, exacerbating existing ulcers and creating new ones to other parts of her body. Over the next two years, patient suffered malnourishment, dehydration and pain due to the bed sores, bone infection and sepsis.
One of the ulcers located on her spine became infected with fecal bacteria and she became septic. She died in October 2007.
The administrator of her estate filed a complaint against the nursing home and the healthcare network in August 2009, alleging negligence and wrongful death.
After a mistrial in 2012, the case was retried the following year, and jurors awarded $125,000 for wrongful death and $1 million for the survival action. In a separate trial for punitive damages, jurors awarded $875,000.
Defendants appealed, arguing the survival claims (compensation for one's losses while they were alive, even though they are now dead) were barred by the two-year statute of limitations in that state for personal injury cases (which they argued would have begun in 2005) and that this was distinct from the wrongful death action. Defendants argued once the statute of limitations expired on decedent's cause of action, it couldn't form the basis of a survival action after decedent's death. Thus, defendants argued, the clock on the medical malpractice claim began with that first pressure ulcer in 2005, which would mean it expired in 2007 and plaintiff's claim was altogether too late.
The superior court (appellate panel) unanimously affirmed the trial court's order, finding the claim was valid because it was filed within two years of decedent's death. The state supreme court subsequently also affirmed.
This is good news for those whose loved one suffered as a result of nursing home negligence and medical malpractice. But it also underscores the importance of filing such claims as soon as possible, to avoid the question even becoming an issue.
Issues of statutory deadlines for Florida medical malpractice claims can be complex and sometimes confusing, which is why it's imperative to discuss your concerns with an attorney as soon as they arise.
Contact the personal injury attorneys at Halberg & Fogg PLLC., Attorneys at Law, by calling toll-free at 1-877-425-2374. Serving West Palm Beach, Miami, Tampa, Orlando and Fort Myers/ Naples. There is no fee unless you win.
Additional Resources:
Dubose v. Willowcrest Nur. Home, Nov. 22, 2017, Pennsylvania Supreme Court
More Blog Entries:
Study: Electronic Health Records Have Alarming Error Rates, Nov. 26, 2017, South Florida Medical Malpractice Attorney