More than 10 years ago, Florida voters soundly agreed that "adverse medical incident reports" should be public knowledge to patients. That measure was known as "Amendment 7." However, there is now an effort underway to limit access to this information once again, driving concern that physicians and other health care providers will be able to more easily conceal wrongdoing.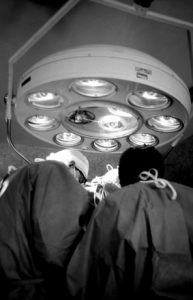 A former general counsel to the governor, now a member of the state's Constitution Revision Commission, has formally proposed an amendment to the Florida Constitution that would place limitations on the kinds of records that could be used in medical malpractice litigation against physicians, hospitals and other health care providers.
The reason these records are so important is because they allow the public – and medical malpractice claimants in particular –  to slash through the red tape. Prior to the passage of Amendment 7 (which was done with an overwhelming majority), it was incredibly common for hospitals to make it difficult to obtain prior records of wrongs by a given physician or hospital, characterizing the data as privileged by risk management or peer review.
The passage of this measure has not stopped hospital and health care lobbyists from continually trying to undermine this measure. Take for example the fact that just after Amendment 7 passed, health care special interest groups rallied around the implementation of a constitutional amendment that would chisel away at the ability to obtain information about these adverse medical events. That measure ultimately passed, but was struck down in 2008 by the Florida Supreme Court. The justices ruled these against this limiting provisions, finding that Amendment 7 was self-executing.
Hospitals continued to argue that adverse medical incidents didn't include cases wherein the hospital had exonerated itself form any fault, and that Amendment 7 effectively stripped health care providers of due process and other rights under the constitution's Contract Clause. They further argued that the measure was a violation of the Health Care Improvement Act, a federal law that preempted state law. Florida courts have considered each of these arguments and, soundly, rejected them.
But health care special interests have proven this fight is not over – most recently with the case of Edwards v. Thomas, which was recently before the Florida Supreme Court. This case involved a patient who suffered from gallstones and stomach pain. She underwent a laparascopic cholecystectomy. During the procedure, the surgeon cut a common bile duct, didn't realize he'd done so and the patient was forced after several days – and a great deal of pain – to undergo emergency corrective surgery. When patient sued the physician (among others), her medical malpractice lawyer served the physician with a Request to Produce, pursuant to Amendment 7, requesting a number of records relating to adverse medical incidents that occurred at the facility.
The facility had outsourced its review of adverse medical incidents to a third-party company. In so doing, the hospital argued, these records could not be subjected to discovery in Florida medical malpractice lawsuits because they were protected as "work product" created by the facility in anticipation of being sued for medical malpractice.
Once again, the Florida Supreme Court rejected this effort to limit access to these records, which, the court held, were not protected by attorney-client privilege.
Contact the personal injury attorneys at Halberg & Fogg PLLC., Attorneys at Law, by calling toll-free at 1-877-425-2374. Serving West Palm Beach, Miami, Tampa, Orlando and Fort Myers/ Naples. There is no fee unless you win.
Additional Resources:
Edwards v. Thomas, Oct. 26, 2017, Florida Supreme Court
More Blog Entries:
Florida Jury Orders Eye Doctor to Pay $13M for Botched Surgery, Oct. 29, 2017, West Palm Beach Medical Malpractice Attorney Blog