magbo link magbo.cc Invite codes: 8U8VIGPTRP
A South Florida plastic surgeon facing a medical malpractice lawsuit in the 2016 death of one patient is now facing a new allegation of malpractice after another patient said a breast lift and tummy tuck left her scarred for life. NBC-6 Miami reports the second patient survived, but only after emergency surgery and multiple skin grafts. Doctors at the hospital told her if she had waited another day to have her wounds treated, she would have died.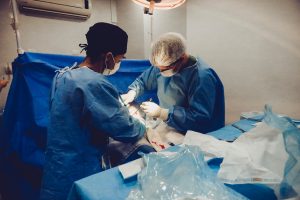 The Florida Department of Health alleges the surgeon involved breached the standard of medical care expected of him by:
Failing to obtain a complete and comprehensive physical examination of the patient;
Failing to obtain a complete medical history of the patient;
Failing to see or contact the patient within 24 to 48 hours after surgery.
The surgeon does not agree with the allegations, and plans to fight them in court. He was already facing allegations of medical malpractice wrongful death involving a patient who died in 2016 while under his care at a now-closed Hialeah clinic.
When Plastic Surgeons Can Be Held Liable for Damage
Plastic surgery, also sometimes referred to as cosmetic surgery, are generally elective procedures undergone by those who wish to improve their personal appearance. In some cases, they are necessary to correct the after-effects of a serious accident or illness.
Plastic surgery is a field that is attractive to many physicians because it is so lucrative, particularly in high-income areas. However, as our West Palm Beach medical malpractice attorneys have seen, a doctor who does not have the proper knowledge, training, experience, staff or equipment to safely perform plastic surgery can cause serious harm. Continue reading