A South Florida plastic surgeon facing a medical malpractice lawsuit in the 2016 death of one patient is now facing a new allegation of malpractice after another patient said a breast lift and tummy tuck left her scarred for life. NBC-6 Miami reports the second patient survived, but only after emergency surgery and multiple skin grafts. Doctors at the hospital told her if she had waited another day to have her wounds treated, she would have died.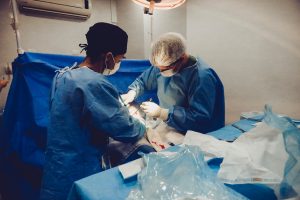 The Florida Department of Health alleges the surgeon involved breached the standard of medical care expected of him by:
Failing to obtain a complete and comprehensive physical examination of the patient;
Failing to obtain a complete medical history of the patient;
Failing to see or contact the patient within 24 to 48 hours after surgery.
The surgeon does not agree with the allegations, and plans to fight them in court. He was already facing allegations of medical malpractice wrongful death involving a patient who died in 2016 while under his care at a now-closed Hialeah clinic.
When Plastic Surgeons Can Be Held Liable for Damage
Plastic surgery, also sometimes referred to as cosmetic surgery, are generally elective procedures undergone by those who wish to improve their personal appearance. In some cases, they are necessary to correct the after-effects of a serious accident or illness.
Plastic surgery is a field that is attractive to many physicians because it is so lucrative, particularly in high-income areas. However, as our West Palm Beach medical malpractice attorneys have seen, a doctor who does not have the proper knowledge, training, experience, staff or equipment to safely perform plastic surgery can cause serious harm.
Some examples of the plastic surgery procedures that might involve negligence:
Breast augmentation
Liposuction
Facelift
Rhinoplasty
Laser hair removal
Neck lifts
Skin peels
Others can include "medical spa" treatments, such as Botox injections or other fillers.
Most medical malpractice claims come down to an error made by the doctor. This can include things like failure to administer the proper kind or right amount of anesthesia, operating on the wrong body part, leaving an instrument in the patient's body, etc. It can also include things like failing to obtain informed consent (explaining the known risks to patients and getting acknowledgement that the patient understands these risks) or failure to obtain a full medical history (understanding your allergies, past procedures, current medical problems, medications you take, etc.). Surgeons should not perform a procedure that is dangerous – especially if it's unnecessary.
It should be noted that being unhappy with the outcome of a plastic surgeon's work isn't necessarily in and of itself reason to file a lawsuit. You will need to show that the surgeon was negligent, meaning they breached the applicable standard of care for their profession. This is done by showing a specific injury that resulted from an error by the doctor or other healthcare provider.
Challenges to Filing a Florida Medical Malpractice Lawsuit Against a Plastic Surgeon
Plastic surgeons can be held liable for medical malpractice just like any other medical professional. However, these cases can be a bit more challenging for a few reasons.
The elective nature of the procedures. Most plastic surgery is, by definition, unnecessary. That doesn't mean plastics aren't still responsible for maintaining the appropriate care standard of their specialty (they are). Unfortunately, sometimes juries view plaintiffs in these cases with a bit more skepticism. Some reason that because this was fully the patient's choice, they bear some of the responsibility. That's not exactly how the law sees it, but recognize that some plaintiffs do deal with juror bias.
Most cases, however, don't make it to trial. They are resolved in a pretrial settlement.
Like other medical malpractice claims, you will need the testimony of an expert witness to prove your case that the defendant doctor departed from the appropriate standard of care. Evidence of the need for follow-up treatment to correct the plastic surgeon's error and testimony that can show the impact this has had on your daily life can be compelling in these cases.
Contact the South Florida personal injury attorneys at Halberg & Fogg PLLC by calling toll-free at 1-877-425-2374. Serving West Palm Beach, Miami, Tampa, Orlando and Fort Myers/ Naples. There is no fee unless you win.
Additional Resources:
Cosmetic Surgery Malpractice, Justia.com