A surgeon and the hospital where he worked are facing hundreds of Florida medical malpractice lawsuits alleging life-altering injuries to patients, who allege the doctor's 2020 retirement due to a progressive neurological disorder came about four years too late.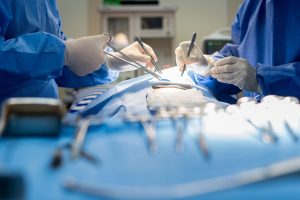 By then, complaints of the doctor's shaking hands, slurring speech, unsteady gait, mood swings, involuntary body twitches, and impaired judgment were well-established – both by patients and the doctor's colleagues. But they were first documented back in 2016. Plaintiffs in the 348 Florida medical malpractice lawsuits filed so far allege the hospital should have intervened much sooner.
As West Palm Beach medical malpractice attorneys, we recognize that in many of these cases, liability often goes beyond the health care provider themselves.
Plaintiffs say the hospital not only should have known about the issue, but had actual knowledge. Specifically, numerous doctors, nurses, and patients specifically told the hospital – on numerous occasions – that they were concerned about the doctor's condition and seeming impairment. In one instance, he was reportedly seen having difficulty keeping his eyes open during a surgery. In other instances, colleagues were allegedly having to prompt him during surgeries about what needed to be done. Instead of intervening, the hospital allegedly allowed the doctor to continue to become recredentialed and practice, but to schedule high-volume, high-risk surgeries – raking in millions in profit for the hospital.
The doctor resigned from the hospital voluntarily in 2020, shortly after being diagnosed with progressive supranuclear palsy, a rare brain condition adversely impacting neurological function and motor coordination. A year later, he forfeited his Florida medical license amid an investigation by the state board. We don't know what official complaint specifically led to the Florida Board of Medicine's intervention, but we know they have been piling up since then. Continue reading