A South Florida medical malpractice lawsuit against an eye doctor has been revived by Florida's 2nd District Court of Appeal.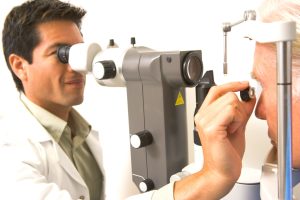 Although ophthalmologists aren't the most commonly-named defendants in Florida medical malpractice cases, eye doctor malpractice can result in serious, disabling injuries. Those impacted can seek financial compensation.
Examples of Florida eye doctor malpractice that can lead to substantial patient injuries (and would be grounds for civil litigation):
Not completing and reviewing the patient's full medical history.
Failure to properly conduct an eye exam.
Misdiagnosing an eye condition or missing an eye problem entirely.
Careless errors during eye surgery.
Using tools that aren't properly cleaned and sterilized, resulting in preventable infections.
Failure to seek and obtain adequate informed consent from patients.
Prescribing a patient the wrong medication or improper dosage.
In the recent Florida eye doctor medical malpractice lawsuit of Martinez v. Perez Ortiz, the complainant alleges the ophthalmologist misdiagnosed her condition and failed to properly treat it in a timely manner, resulting in permanent eye damage and vision problems.
Specifically according to court documents, the plaintiff underwent surgery for nasal polyps. After the procedure, she complained to the doctor about swelling and pressure behind and around one eye. The issue wasn't properly identified or treated. Now, she's seeking recompense for the harm done.
Importance of Expert Testimony in Florida Medical Malpractice Cases
As our Palm Beach medical malpractice lawyers can explain, the testimony of an expert medical witness is key to even getting these cases off the ground. Continue reading