A baby admitted to the hospital with the flu left with severe and permanent brain damage as a result of Miami medical malpractice by a nurse who was high on drugs. That's the plaintiff's allegation in a recently-filed South Florida injury lawsuit.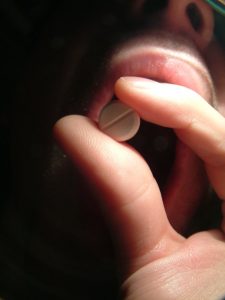 The Miami Herald reports the child now has a feeding tube in his stomach and is unable to speak, swallow solid foods or walk more than few steps unassisted. He was just 4-months-old when admitted to the pediatric intensive care unit at Nicklaus Children's Hospital in November 2015. His doctors today say he will likely need intensive, around-the-clock nursing care for the rest of his life. His mother has had to quit her job in order to help attend his needs. He is undergoing a rigorous treatment of pediatric therapies.
According to the lawsuit, defendant nurse bathed the child and on accident removed the boy's breathing tube for a period of approximately seven minutes. During his shift, colleagues observed he was sweating, shaking and had bloodshot eyes. Despite this, no one apparently raised a red flag about her continuing to provide care to the facilities youngest and most vulnerable patients. Although the child's mother noted the nurse was "anxious," she assumed that was "his personality," and tried not to worry because none of the other doctors and nurses on staff commented on it.
Both the hospital and the defendant nurse (in a written statement to the newspaper) vehemently deny the accusations, despite the nurse having previously admitted his addiction to methamphetamine and other drugs one year prior to this incident. At that time, he was under investigation by the Florida Department of Health and underwent treatment for addiction services. He was still under monitoring at the time of the incident but quit just two months later, costing him both his job and his nursing license.
Defendant nurse told his former employer the treatment program was too rigorous and costly and he had decided to switch careers and now works for a cruise line.
Those who are in the nursing addition program are supposed to be drug-tested immediately following any adverse incident. Plaintiff's medical malpractice lawyer told the Herald there is no record the defendant nurse was tested by hospital administrators.
Nurses and Addiction
Substance abuse is a long-running and serious problem in the nursing profession. The National Council of State Boards of Nursing in a 280-page report on the issue revealed 15 million people nationally are dependent on drugs and/ or alcohol in the U.S. The American Nurses Association estimates 6 to 8 percent of nurses abuse drugs, while other estimates put it more closely to the national rate, which is about 10 to 15 percent. What that means is if you work with 10 nurses in a hospital stay, it's likely at least one is abusing drugs. Further, nurses work in high-stress jobs, have better access to powerful drugs and may be less likely to come forward when they have a problem, knowing what the professional consequences might be.
Miami medical malpractice attorneys can explain that the mere fact that a nurse suffered from addiction raises a red flag in any medical malpractice lawsuit. However, it won't necessarily lead to a courtroom win unless we can prove the care provided fell below the applicable standard of care for that specialty and region.
Filing a Medical Malpractice Lawsuit
Florida's medical malpractice laws are codified in Florida Statutes Chapter 366. In general, you have two years to file.
One thing many plaintiffs in these cases are surprised about is that hospitals generally do not directly employ doctors, who are often independent contractors. That means hospitals aren't vicariously liable when a doctor is negligent in providing care. However, nurses are typically employed by the facility wherein they work, and so long as the negligence occurred in the course and scope of employment, it's possible to hold the hospital vicariously liable (meaning one does not need to prove the hospital did anything wrong, but rather employed the worker who acted with negligence).
There may also be grounds for a direct claim of negligence against the facility if there is evidence they failed to draft good policy or enforce it.
Contact the South Florida medical malpractice attorneys at Halberg & Fogg PLLC., Attorneys at Law, by calling toll-free at 1-877-425-2374. Serving West Palm Beach, Miami, Tampa, Orlando and Fort Myers/ Naples. There is no fee unless you win.
Additional Resources:
Baby suffered brain damage under care of Florida nurse on drugs, suit claims, March 2, 2018, By Daniel Chang, The Miami Herald
More Blog Entries:
Government Drops Appeal of $42M Birth Injury Verdict in Medical Malpractice Lawsuit, Feb. 26, 2018, South Florida Medical Malpractice Lawyer Blog