This flu season has been a brutal one, with the U.S. Centers for Disease Control and Prevention reporting more than 60,000 cases since October resulting in hundreds of deaths. Although the flu is a fairly common viral infection, one of the most severe complications is sepsis. This is a type of bacterial blood infection that is the body's overwhelming response to some other infection and can follow not just the flu but pneumonia, urinary tract infections, bedsores, surgery wounds, intravenous lines and other conditions.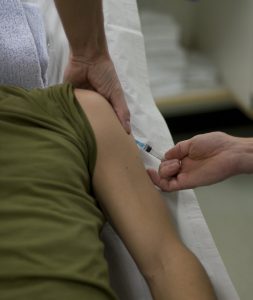 Symptoms of sepsis include:
High fever
Chills
Pale or discolored skin
Rapid breathing/ shortness of breath
Extreme pain/ discomfort
Sudden confusion
Extreme fatigue
Kidney failure
Sepsis can be fatal (it's the leading cause of death in U.S. hospitals, according to the Journal of the American Medical Association) and must be treated rapidly and appropriately. Young children, the elderly, those suffering from chronic diseases and weakened immune systems are especially vulnerable. Even those who survive may have long-term complications, including kidney damage requiring lifelong dialysis.
A diagnosis of sepsis or septic shock alone is not proof of medical malpractice, even in cases of death. However, if the initial infection or the development of sepsis was hospital-acquired or if it was improperly treated, there may be grounds for a South Florida medical malpractice lawsuit. 
The first thing our medical malpractice attorneys in Fort Myers will examine is the cause of the initial infection. For instance, the flu generally isn't the result of negligence, though it could be if it was acquired at a nursing home or hospital and was the proven result of a health care provider failing to take certain precautions or the facility failing to develop or enforce certain safety or health protocol.
In cases where sepsis developed as a result of a bedsore, there could be a strong case. Bedsores often occur in long-term care settings, such as a nursing home or hospital intensive care unit, due to caregivers not turning a bedridden or immobile patient every few hours. This constant movement is critical because it allows blood circulation and oxygen flow to body parts upon which great pressure is placed as a result of non-movement.
We would also examine whether wounds were improperly bandaged, medication wasn't properly provided or a patient's health wasn't adequately monitored. These are circumstances under which health care providers may be liable for a patient's sepsis or septic shock.
This early investigation will help us determine whether the sepsis – and everything that came after it – was preventable if the health care staff provided care that met the accepted standards.
We will also look closely at whether the treatment to that sepsis was adequate. Could it or should it have been diagnosed sooner? Once the diagnosis was made, did the nurses and doctors act swiftly enough? Was the plan of care sufficient given the severity of the diagnosis and resources available?
Establishing this in a court of law will require testimony from an expert medical witness who can carefully consider the treatment and whether it was in compliance with appropriate medical standards every step of the way. If the infection was preventable, caused by a health care provider or not properly diagnosed or treated, we may proceed with a medical negligence claim. Possible defendants include the doctor, the nurses, the nursing home and/ or the hospital.
If you or a loved one have suffered from sepsis, septic shock – fatal or otherwise – we offer free initial consultations to examine whether you have a viable claim for medical malpractice.
Contact the South Florida medical malpractice attorneys at Halberg & Fogg PLLC., Attorneys at Law, by calling toll-free at 1-877-425-2374. Serving West Palm Beach, Miami, Tampa, Orlando and Fort Myers/ Naples. There is no fee unless you win.
Additional Resources:
Flu stomps the nation, overwhelming ERs and leaving 20 children dead, Jan. 12, 2018, By Susan Scutti, CNN/ NBC-2
More Blog Entries:
Medical Malpractice Settlement for $2 Million After High School Senior's Death, Jan. 12, 2018, Fort Myers Medical Malpractice Attorney Blog