A baby admitted to the hospital with the flu left with severe and permanent brain damage as a result of Miami medical malpractice by a nurse who was high on drugs. That's the plaintiff's allegation in a recently-filed South Florida injury lawsuit.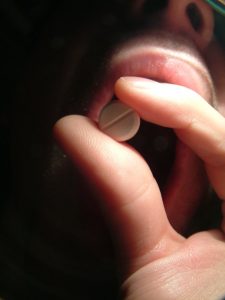 The Miami Herald reports the child now has a feeding tube in his stomach and is unable to speak, swallow solid foods or walk more than few steps unassisted. He was just 4-months-old when admitted to the pediatric intensive care unit at Nicklaus Children's Hospital in November 2015. His doctors today say he will likely need intensive, around-the-clock nursing care for the rest of his life. His mother has had to quit her job in order to help attend his needs. He is undergoing a rigorous treatment of pediatric therapies.
According to the lawsuit, defendant nurse bathed the child and on accident removed the boy's breathing tube for a period of approximately seven minutes. During his shift, colleagues observed he was sweating, shaking and had bloodshot eyes. Despite this, no one apparently raised a red flag about her continuing to provide care to the facilities youngest and most vulnerable patients. Although the child's mother noted the nurse was "anxious," she assumed that was "his personality," and tried not to worry because none of the other doctors and nurses on staff commented on it.
Both the hospital and the defendant nurse (in a written statement to the newspaper) vehemently deny the accusations, despite the nurse having previously admitted his addiction to methamphetamine and other drugs one year prior to this incident. At that time, he was under investigation by the Florida Department of Health and underwent treatment for addiction services. He was still under monitoring at the time of the incident but quit just two months later, costing him both his job and his nursing license. Continue reading