Fraternities on college campuses have come under fire in recent years for violent attacks and sexual assaults. Some occur during "hazing rituals," while others in the midst of unchaperoned alcohol-fueled parties. Civil liability for these incidents can be tricky.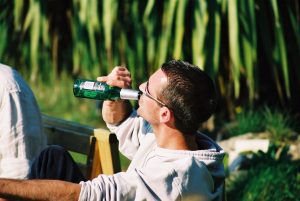 Consulting with an experienced Fort Lauderdale injury attorney is imperative. Fraternities tend to be self-insured – and sometimes receive more funding from alumnus than the colleges themselves. If you're going to challenge them in a courtroom personal injury case, you need a lawyer prepared to go to bat for you.
Fraternity Violence Alleged in Recent Florida Injury Lawsuit
Recently, a new injury lawsuit alleges that a 20-year-old Florida State University student was struck so hard in the face during a so-called hazing ritual that he know suffers a "dead area in his brain" that has left him permanently impaired for life. The lawsuit was recently filed in Leon County Circuit Court against Alpha Epsilon Pi International – a fraternity that is national, and based in Indianapolis.
According to the fraternity injury lawsuit, the incident occurred in April when plaintiff was reportedly designated as the "Scumbag of the Week," which reportedly called for physical punishment. Another fraternity brother was selected to dole out the "punishment," amid chants from the other members to hit him. Plaintiff was struck in the head with a blow so hard, he suffered a skull fracture and hit the floor unconscious and having lost a tooth.
Eventually, one or two of the defendants took the injured member to a hospital, where they told staffers plaintiff had fallen down the stairs while playing basketball outside on the deck of the fraternity house.
Plaintiff was diagnosed with a condition called "encephalomalacia," which indicates no activity in the right frontal lobe of the brain, impacting behavior, mood, attitude, and cognitive function, according to the lawsuit. Plaintiff was not able to finish college.
The student who struck him has been charged with culpable negligence, and a warrant has been issued for his arrest.
How Fraternities are Held Liable for Injury
There are two basic ways we can hold fraternities liable in civil injury lawsuits. The first is via a claim of premises liability, which allows property owners (i.e., the national chapters) to be liable for intentional torts (criminal acts) that occur on their property if they knew or should have known a certain type of violence was prone to occur and they failed to take action to address it.
Fraternities are not insured by a typical commercial policy. They band together and create substantial sums to cover claims. One of the largest is called FRMT, or Fraternity Risk Management Trust. So when a sexual assault occurs, a student drinks himself to death or someone is killed, the money paid out in civil litigation often comes directly from the pockets of the fraternities.
Universities may have a moral obligation to address crimes like fraternity violence or sexual assault that occurs at these locations. However, their legal obligation can be less easy to establish. Fraternities are private societies with privately-owned buildings on privately-owned lands, meaning the university usually has little to no responsibility to address it.
A significant portion of fraternity dues often goes toward the insurance of that fraternity. However, what we've seen in a fair number of these cases is that if a mistake is made or there is a big incident resulting in serious injury or death, fraternities will – if at all possible –  drop those students involved from the fraternities – and the fraternity's insurance policy. While it may be possible to challenge this, what we've seen happen in other instances is it falls back on the parents' own homeowners' insurance (the legal address of most college students is their parents' home address) or umbrella insurance policies.
If you are injured in a school fraternity incident, contact our Fort Lauderdale injury attorneys to learn more about how we can help you and what your legal options might be.
Contact the South Florida personal injury attorneys at Halberg & Fogg PLLC., Attorneys at Law, by calling toll-free at 1-877-425-2374. Serving West Palm Beach, Miami, Tampa, Orlando and Fort Myers/ Naples. There is no fee unless you win.
Additional Resources:
He was tagged 'Scumbag of the Week.' Now, the frat member is suing over injuries, Sept. 13, 2018, The Miami Herald
More Blog Entries:
Florida Slip-and-Fall Lawsuit Trips Up on "Knowledge" Issue, June 6, 2018, Florida Personal Injury Lawyer Blog