You are likely aware that if a physician or other health care provider is negligent in providing medical care, patients have recourse in the form of a Florida medical malpractice lawsuit.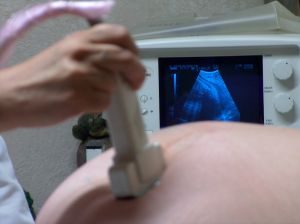 However, unlike typical negligence lawsuits, there are all kinds of special rules. For example, claims must first go through a mediation process. The "standard of care" for doctors is different than what is used in general negligence lawsuits. And then there are some cases where doctors can be totally immune from medical malpractice claims if there services were provided on a volunteer basis via F.S. 766.1115.
Volunteer Docs Enjoy Government Immunity
Essentially, if the doctor's services are provided via contract to the state's Department of Health free-of-charge as part of an initiative to ensure indigent patients receive care, those doctors have sovereign immunity protection and can't be named as a defendant in medical malpractice claim connected to that care.
Recently, a doctor named in a Florida medical malpractice lawsuit stemming from the preeclampsia death of a pregnant woman south sovereign immunity under this provision. However, the Florida Department of Health denied the doctor's services in this case were part of the volunteer program, and thus he was not entitled to immunity. Florida's 4th District Court of Appeal sided with the state, finding the doctor was not immune from liability – meaning medical malpractice plaintiff could proceed with litigation.
As our South Florida birth injury attorneys know well, doctors, hospitals and other health care providers vigorously defend themselves on this claims anytime there are legitimate grounds to do so. Although they are concerned about the uptick in medical malpractice insurance premiums, the greater concern is the potential damage a proven claim can have on their reputation and future income.
Regarding the case in question, the doctor contracted in 2005 with the state of Florida's Volunteer Healthcare Provider Program. Volunteer providers can't be named as a defendant in any malpractice action where care is performed under their volunteer contract with the state.
Per statute, patient selection and initial referral for the program has to be made by the government contractor. Doctors can provide emergency care without a formal referral, but it must be referred within two days of treatment commencing or the patient regaining mental capacity to consent to treatment, whichever is later. The DOH's standard contract, signed by the doctor, indicates such referrals have to be made with a specific form, the doctor needs to get approval from DOH and the patient has to sign a form indicating they agree to be treated by the doctor providing services on a volunteer basis at no charge, but that with that comes limitation of liability through sovereign immunity.
Physician in this case was in private practice in 2005 when he first signed it, but, as the nurse volunteer health care provider program coordinator testified, he'd called to inform her in early 2007 he was planning to start work at Bethesda Memorial Hospital, and planned to close down his private practice. He indicated he no longer wanted to accept patients from the state's volunteer network, but he never formally withdrew, so his contract was technically still valid at the time of this incident in March 2007.
Patient was receiving prenatal care at a clinic in Palm Beach County when she was taken by ambulance to Bethesda Memorial with complaints of abdominal pain. She was self-referred; this was not made by the clinic. The doctor did not indicate to patient that his services were rendered on that day were part of the volunteer program or that he was covered by immunity for it. A nurse made a diagnosis indicating potential preeclampsia. As the on-call physician at the hospital, defendant he initially saw patient, rendered some treatment and discharged her, instructing her to return if she experienced other problems. He also told her to keep her appointment with the clinic two days later, which she did. At that appointment, a nurse determined based on her symptoms, she had possible preeclampsia and should probably deliver as soon as possible. The patient was taken to the hospital by ambulance. Once again, defendant doctor was the one to treat her. He gave her two prescriptions, told her to return the following day to get her blood pressure checked and released her. She returned the next day, the doctor again examined her and then released her, instructing her to return in two days to have her blood pressure checked. She left – and died within two hours.
The doctor never billed for his services, but the hospital did – a bill that was later written off as uncollectable.
The doctor sought protection under sovereign immunity for volunteer services, but the district court sided with the state DOH. On appeal, the doctor argued his arrangement with the hospital didn't impair his right to sovereign immunity. The DOH argued the doctor's services were not "volunteer uncompensated" because he was paid by the hospital for them, and secondly, he failed to obtain a completed referral from patient indicating she understood his services were volunteer, despite the fact she was competent to sign and understand it. Further, patient wasn't known to be a part of the DOH volunteer program and wasn't referred to the doctor by any nurse associated with it.
The 4th DCA agreed.
Ultimately what this means is the doctor will not be protected by sovereign immunity, and can be held liable under Florida's medical malpractice division.
Contact the South Florida personal injury attorneys at Halberg & Fogg PLLC., Attorneys at Law, by calling toll-free at 1-877-425-2374. Serving West Palm Beach, Miami, Tampa, Orlando and Fort Myers/ Naples. There is no fee unless you win.
More Blog Entries:
Dinnerstein v. Florida Department of Health, Sept. 26, 2018, Florida's 4th DCA
More Blog Entries:
Miami Judge Rules Medical Malpractice Damage Cap Unconstitutional, July 21, 2018, Palm Beach Birth Injury Attorney Blog