Fraternities on college campuses have come under fire in recent years for violent attacks and sexual assaults. Some occur during "hazing rituals," while others in the midst of unchaperoned alcohol-fueled parties. Civil liability for these incidents can be tricky.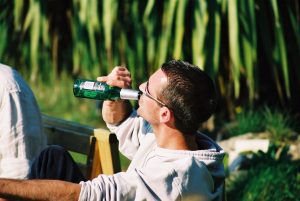 Consulting with an experienced Fort Lauderdale injury attorney is imperative. Fraternities tend to be self-insured – and sometimes receive more funding from alumnus than the colleges themselves. If you're going to challenge them in a courtroom personal injury case, you need a lawyer prepared to go to bat for you.
Fraternity Violence Alleged in Recent Florida Injury Lawsuit
Recently, a new injury lawsuit alleges that a 20-year-old Florida State University student was struck so hard in the face during a so-called hazing ritual that he know suffers a "dead area in his brain" that has left him permanently impaired for life. The lawsuit was recently filed in Leon County Circuit Court against Alpha Epsilon Pi International – a fraternity that is national, and based in Indianapolis.
According to the fraternity injury lawsuit, the incident occurred in April when plaintiff was reportedly designated as the "Scumbag of the Week," which reportedly called for physical punishment. Another fraternity brother was selected to dole out the "punishment," amid chants from the other members to hit him. Plaintiff was struck in the head with a blow so hard, he suffered a skull fracture and hit the floor unconscious and having lost a tooth. Continue reading