People are hurt every day in Florida in all different kinds of accidents. For example, there are nearly 700 people are injured in Florida car crashes every day. An average of 1.2 boating accident injuries occur in Florida daily. Nationally, there are approximately 30 million injuries every year due to unsafe consumer products. These are just a few examples, but despite the commonality, there remains a great deal of misunderstanding about personal injury claims.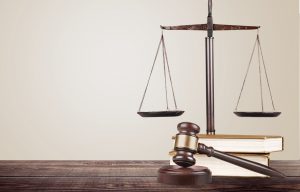 Our West Palm Beach injury lawyers are writing today to help clear up some Florida injury lawsuit myths.
Myth No. 1: If I have insurance, I don't need a West Palm Beach personal injury lawyer.
This isn't something you should simply presume. The bigger questions are: How seriously were you hurt and how greatly has this affected your life? The reality is, no insurer is truly looking out for your best interests. Their priority is their own profits. It is very common for insurance companies – including your own – to disagree with you about how much compensation you deserve. They offer less than they should and try to convince you to settle quickly so you give up any right to a future claim. If you're injuries are minor and you didn't miss any time at work, etc., you may be find to handle that dispute on your own. However, if your injuries are more substantial (including broken bones, soft tissue injuries, internal injuries, anything that causes you to lose function of a body part for a while or results in significant scarring) then you should not agree to or sign any settlement deal before at least talking to an attorney. You could be entitled to a lot more and not realize it. Remember too: If someone else was at-fault, it may not be solely your insurer with whom you're dealing.
Myth No. 2: I can file a Florida personal injury lawsuit at any time. 
Florida law puts limitations on almost all legal actions. That's true whether we're dealing with a criminal case or a civil one. With few exceptions, F.S. 95.11 requires most personal injury lawsuits be filed within four years. If you're filing a medical malpractice or wrongful death lawsuit, you have just two years. Some deadlines can be extended if the victim was a minor or if there was no way they could have known the wrong that had been done to them or who did it until much later. But generally, the sooner you file, the better. Consider too that there are some cases wherein you need to file notice of the action in advance of the lawsuit. This comes up especially with government defendants, but can be required in some other cases too. The point is that it's not a good idea to wait if you can help it. Sometimes cases take time to investigate, identify all defendants and file. A lawyer can help you walk through any concerns you may have about when to file.
Myth No. 3: Florida personal injury lawsuits are easy money.
Untrue. This isn't to say they aren't worth filing, but don't expect to catch a windfall. The idea of Florida personal injury claims is to be compensated for the damages you incur as a result of someone else's carelessness, dangerous product, etc. The types of compensation you can receive include:
Medical expenses.
Lost wages.
Physical pain and mental suffering.
Loss of your life enjoyment.
Loss of consortium (filed by a spouse, child, etc.).
In some rare cases, you might be entitled to punitive damages, which is money paid not so much to compensate you as to punish the defendant (not typically the goal of the civil justice system). Yes, all of this is compensation, but it's not really easy money. Chances are, you will have already paid quite a bit of money out of pocket by the time you receive anything. This compensation is intended to reimburse you for that, as well as for the trouble/hardship you endured because of someone else's wrongful actions.
Myth No. 4: If I'm hurt, I'll get paid.
Just because you're injured doesn't mean you can expect a claim to resolve in your favor. Every case is different, but the viability of your case and the amount you receive is going to depend on numerous factors. You should discuss your options with an experienced West Palm Beach injury lawyer.
Contact the South Florida personal injury attorneys at Halberg & Fogg PLLC by calling toll-free at 1-877-425-2374. Serving West Palm Beach, Miami, Tampa, Orlando and Fort Myers/ Naples. There is no fee unless you win.
Additional Resources:
Crash Dashboard, Traffic Crash Reports, FLHSMV
More Blog Entries:
5 Things to Know Before Filing a Florida Injury Lawsuit, Aug. 5, 2020, West Palm Beach Injury Lawyers' Blog