For every 1,000 children born in the U.S., 1.9 suffer some type of birth injury, also referred to as birth trauma. The good news is this rate has fallen from about 2.6 for every 1,000 births since 2004, as the use of instruments like forceps and vacuums have become less common.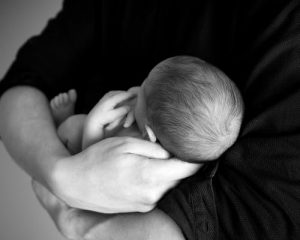 But if your child is one of those who has suffered some type of birth trauma, it's important to talk with an attorney about filing a birth injury lawsuit. A baby who sustains injuries at birth can suffer lifelong consequences to one's physical, cognitive, psychological and social development. If the cause was medical negligence, the child and his/her caregivers will need additional treatment (therapies, surgeries, special education, etc.) and other support.
Birth injury lawsuits are a type of legal action taken against the doctors, nurses or other medical professionals who may have been responsible for the child's injuries, which can include conditions like:
Cerebral palsy
Erb's palsy
Brachial palsy
Shoulder dystocia
Bruising or forceps marks
Fractures
Subconjunctival hemorrhage
Brain damage
Other nerve injuries
Wrongful death
Statute of Limitations for Florida Birth Injury Lawsuits
The first thing to understand if you're considering filing a Florida birth injury lawsuit is that you do not have an unlimited amount of time.
In most cases, you have just two years in which to file your claim. That's because F.S. 95.11(4)(b) allows for just two years in medical malpractice lawsuits. The statute of limitations for wrongful death is also two years. You might have longer if you didn't discover (and couldn't have discovered with due diligence) that the cause of your child's condition was medical negligence. But still in no case can you file a claim after four years (called the "statute of repose").
There is one exception: Tony's Law. Enacted in 1996, the law says that even the four-year statute of repose can't prevent a child's medical malpractice claim from being time-barred, so long as it's before the child's eighth birthday. However, take care because that two-year statute of limitations might still apply if the child's parents knew or should have known about the injury and the likely cause.
Exploring Your Legal Options
It's important to talk to a lawyer before pursuing or accepting any kind of settlement, such as what is available through the Florida Birth-Related Neurological Injury Compensation Association (NICA).
If you're unfamiliar, NICA was established by Florida lawmakers in 1988 to provide certain benefits to children who suffered a brain or spinal cord injury caused by oxygen deprivation or mechanical injury during labor, delivery or immediately after delivery. For the parents or guardians whose children qualify, there is a maximum, one-time cash award of $100,000, reimbursement for actual expenses (necessary and reasonable care, services, drugs, equipment, facilities, travel, etc.), reasonable expenses for filing the claim (including attorney's fees) and, if applicable, a $10,000 death benefit.
You receive all that without litigation – but that's only if you qualify. Eligibility for NICA is determined by a judge (not a jury). What's more, when you receive NICA benefits, the actual wrongdoers (those directly involved in the labor and delivery) aren't held liable for their negligent actions. The NICA plan excludes all other rights and remedies. And $100,000 may seem like a lot of money in the short-term, but it really isn't when you have an infant who has profound and lifelong disabilities.
If you are determined to meet the criteria, you won't get a choice at accepting versus pursuing a medical malpractice claim – even if you know a medical malpractice claim would result in greater compensation for your child. But keep in mind there is a long list of eligibility criteria that can work to your favor, especially if you're working with an attorney who is experienced in successfully handling South Florida birth injury cases.
Contact the South Florida personal injury attorneys at Halberg & Fogg PLLC by calling toll-free at 1-877-425-2374. Serving West Palm Beach, Miami, Tampa, Orlando and Fort Myers/ Naples. There is no fee unless you win.
Additional Resources:
Birth Trauma, By Drs. Vikramaditya Dumpa and Ranjith Kamity, NYU Winthrop Hospital