The number of motorcycle enthusiasts in Florida continue to grow. So too do Florida motorcycle accident injuries. In a single recent year, more than 550 riders and operators were killed in Florida motorcycle crashes – more than in any other state in the country, including California, which has a larger population and is also known for year-round sunny weather.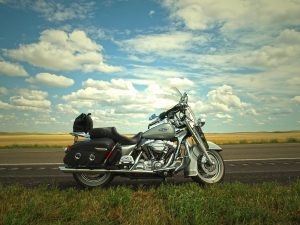 As our West Palm Beach injury lawyers recognize, motorcyclists are the most vulnerable group of road accident victims. And although each crash is different, certain injury patterns are noted to be more common for motorcyclists. Not only are motorcyclists more likely to be in an accident but they're more likely to be seriously hurt – primarily because there is no heavy-duty hardware between them and the pavement. Determining the type and severity of injuries is one of the first steps to filing a claim for damages in a crash case.
Among the most common Florida motorcycle accident injuries:
It's worth noting that most injured in South Florida motorcycle accidents have sustained more than one injury. If you're injured in a motorcycle accident, it's important to at least talk to an injury lawyer who can help you examine your legal options and ensure you don't miss out on claims for medical expenses, lost wages, pain and suffering and more.
Contact the South Florida personal injury attorneys at Halberg & Fogg PLLC by calling toll-free at 1-877-425-2374. Serving West Palm Beach, Miami, Tampa, Orlando and Fort Myers/ Naples. There is no fee unless you win.
Additional Resources:
Motorcyclist Safety, Governors Highway Safety Association