Many people considering a Florida medical malpractice claim envision dramatic courtroom scenes of emotional testimony under a relentless media spotlight. The reality is the vast majority of these claims never even make it to a trial.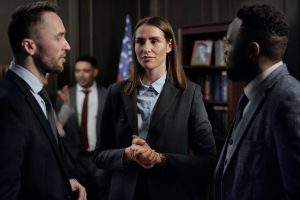 Medical malpractice claims that prevail beyond the early stages of summary judgment motions will most likely be settled during negotiations between your attorney and insurers for the doctors, hospital, or other health care providers involved. It is imperative that you are working with a dedicated West Palm Beach medical malpractice attorney with extensive experience in insurer negotiations.
Here are some key things to know about South Florida medical malpractice settlement negotiations.
Florida Medical Malpractice Law
Medical malpractice claims in Florida are a unique type of personal injury case. State law requires attorneys to investigate these claims carefully before pursuing them. We must acquire expert witness testimony to assert the standard of care was breached by the health care professional, and we have to provide ample notice to the defendants of the claim.
Whereas most Florida personal injury cases have a four-year statute of limitations in which to file a claim, the time window for medical malpractice claims is just two years. Depending on whether there is a government defendant involved, notice requirements may be even shorter than that. There are very few exceptions, so it's important to act quickly if you have the slightest inkling you may have a claim. Continue reading