A chain reaction tractor-trailer crash in West Palm Beach that injured one and killed two – including a 29-year-old medical student – recently resulted in a $45 million verdict in favor of the med student's parents.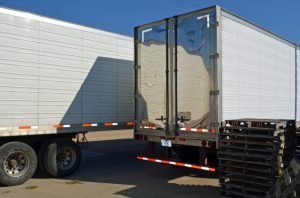 As our West Palm Beach truck accident attorneys can explain, these kinds of cases tend to result in higher verdicts and settlements than your typical car accident lawsuit for several reasons, including:
Because of the size disparity between large trucks and passenger cars, any collisions between the two are likely to result in severe injuries to occupants of the smaller vehicle. More severe injuries and deaths are a greater loss to the victim and loved ones.
Anytime a trucking company or construction firm is involved in a personal injury or wrongful death, there are usually numerous defendants, many with varying degrees of liability.
Trucking companies and construction firms – particularly construction companies that work roadside – carry high liability insurance policies. Although insurance coverage does not determine the amount of damages (courts are often careful to make sure jurors aren't informed of the existence or amount of this coverage, as it's considered prejudicial), the fact that it's there improves the chances that if high damages are awarded, they will actually be paid. Florida requires passenger vehicle motorists to be financially responsible for a minimum of $20,000 in bodily injury (which is paid in addition to personal injury protection – PIP – benefits of up to $10,000). Meanwhile, federal law requires all truckers to carry at least $750,000 in liability coverage. Those that haul hazmat materials have to carry at least $5 million.