A chain reaction tractor-trailer crash in West Palm Beach that injured one and killed two – including a 29-year-old medical student – recently resulted in a $45 million verdict in favor of the med student's parents.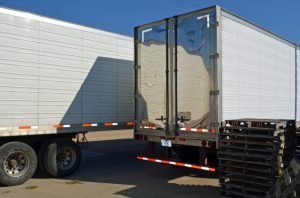 As our West Palm Beach truck accident attorneys can explain, these kinds of cases tend to result in higher verdicts and settlements than your typical car accident lawsuit for several reasons, including:
Because of the size disparity between large trucks and passenger cars, any collisions between the two are likely to result in severe injuries to occupants of the smaller vehicle. More severe injuries and deaths are a greater loss to the victim and loved ones.
Anytime a trucking company or construction firm is involved in a personal injury or wrongful death, there are usually numerous defendants, many with varying degrees of liability.
Trucking companies and construction firms – particularly construction companies that work roadside – carry high liability insurance policies. Although insurance coverage does not determine the amount of damages (courts are often careful to make sure jurors aren't informed of the existence or amount of this coverage, as it's considered prejudicial), the fact that it's there improves the chances that if high damages are awarded, they will actually be paid. Florida requires passenger vehicle motorists to be financially responsible for a minimum of $20,000 in bodily injury (which is paid in addition to personal injury protection – PIP – benefits of up to $10,000). Meanwhile, federal law requires all truckers to carry at least $750,000 in liability coverage. Those that haul hazmat materials have to carry at least $5 million.
In this case, the construction zone crash happened when a driver of a flatbed tractor-trailer hauling concrete barriers from a construction zone area on the median of I-75 pulled out into traffic. As he did so, he blocked all highway lanes, as other drivers were fast approaching. Decedent medical student didn't have enough time to stop before he collided full-speed with the tractor trailer.
The impact of that initial collision sheered off the roof of decedent's car. He died at the scene, while his 25-year-old passenger survived. Almost instantaneously thereafter, a 17-year-old motorist slammed into the back of that same flatbed truck, causing the concrete barriers stacked on the truck to topple over. She died instantly. Seconds after that, a second large truck crashed into one of the fallen barriers. The two truck drivers were not physically injured.
Attorneys representing decedent medical student's estate stated the construction company in charge of the site didn't follow appropriate safety protocol for ensuring vehicles were able to navigate safely in and out of the median construction zone.
Despite the verdict, the construction company insists it is not liable for the crash, which instead was the fault of a single driver who wasn't an employee of the construction company. (The driver was ordered to pay $10 million, while the construction company was ordered to pay $35 million.) A company representative went on to say this was an example of the need for tort reform.
Of course, West Palm Beach trucking accident attorneys at Halberg & Fogg PLLC. can explain that savings from "tort reform" are mythical. There is substantial evidence backing this assertion, and it goes beyond car accident tort cases. For instance, a 2014 study in the Journal of the American Medical Association lead by a Cleveland Clinic doctor found "defensive medicine" accounts for about 2.9 percent of all healthcare spending costs. Researchers ascertained any additional tort reform measures strict enough to eliminate that would potentially create other costs, such as an increase in medical mistakes. The same could be said of many other efforts, which are largely aimed at reducing payouts of wealthy corporations.
Contact the personal injury attorneys at Halberg & Fogg PLLC., Attorneys at Law, by calling toll-free at 1-877-425-2374. Serving West Palm Beach, Miami, Tampa, Orlando and Fort Myers/ Naples. There is no fee unless you win.
Additional Resources:
Parents of med school student killed in wreck awarded $45 million, Oct. 27, 2017, By Erika Pesantes, The Sun Sentinel
More Blog Entries:
Bankruptcy of Negligent Driver Does not Negate UIM Insurer's Liability, Oct. 15, 2017, West Palm Beach Truck Accident Lawyer Blog