Over the past several years, numerous high-profile sexual assault and sexual abuse lawsuits have raised public awareness about both the realities and long-term consequences of this trauma. It's part of the reason so many states have passed look-back laws or lifted the statute of limitations for claims stemming from alleged child sex abuse. The recent liability verdict in a civil case sex abuse lawsuit against former President Donald Trump by prominent writer/advice columnist E. Jean Carroll after a decades-old dressing room encounter has raised a lot of questions about why this claim was filed now, the grounds on which Carroll prevailed, and what it means for other alleged victims of sexual assault and abuse – particularly those whose abuse happened decades ago.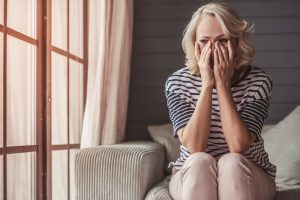 For those who are unfamiliar with the case, Carroll alleges Trump raped her in a department store dressing room in the mid 1990s. She first spoke out about what happened in 2019, while Trump was president. (Prior to his election, dozens of women accused him of sexual harassment and/or assault occurring over decades, but none had resulted in criminal charges or a civil liability verdict.)
Trump denied her claims, said he'd never met her, did not find her attractive, and called her a liar. She sued him for defamation. When New York state passed the Adult Survivors Act, giving sex abuse victims a one-year window to sue attacker for assaults that took place years ago, Carroll filed a second claim accusing Trump of rape, sexual abuse, and defamation. (Her claim, filed 30 minutes after the law went into effect, was the first under the law to go to trial.)
At trial, other women testified to similar assaults by Trump around the same time frame. A jury ultimately found him liable for sexual abuse and defamation, and ordered Trump to pay both compensatory and punitive damages of $5 million.
As longtime West Palm Beach civil trial lawyers representing survivors of sexual assault and abuse, it's important to address some of those issues that appear to be causing some confusion in public discussions on these types of cases.
Let's start with one of the most pervasive questions:
Why now?