Over the past several years, numerous high-profile sexual assault and sexual abuse lawsuits have raised public awareness about both the realities and long-term consequences of this trauma. It's part of the reason so many states have passed look-back laws or lifted the statute of limitations for claims stemming from alleged child sex abuse. The recent liability verdict in a civil case sex abuse lawsuit against former President Donald Trump by prominent writer/advice columnist E. Jean Carroll after a decades-old dressing room encounter has raised a lot of questions about why this claim was filed now, the grounds on which Carroll prevailed, and what it means for other alleged victims of sexual assault and abuse – particularly those whose abuse happened decades ago.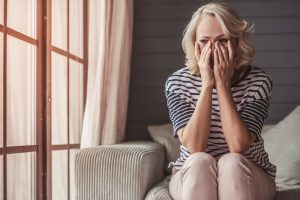 For those who are unfamiliar with the case, Carroll alleges Trump raped her in a department store dressing room in the mid 1990s. She first spoke out about what happened in 2019, while Trump was president. (Prior to his election, dozens of women accused him of sexual harassment and/or assault occurring over decades, but none had resulted in criminal charges or a civil liability verdict.)
Trump denied her claims, said he'd never met her, did not find her attractive, and called her a liar. She sued him for defamation. When New York state passed the Adult Survivors Act, giving sex abuse victims a one-year window to sue attacker for assaults that took place years ago, Carroll filed a second claim accusing Trump of rape, sexual abuse, and defamation. (Her claim, filed 30 minutes after the law went into effect, was the first under the law to go to trial.)
At trial, other women testified to similar assaults by Trump around the same time frame. A jury ultimately found him liable for sexual abuse and defamation, and ordered Trump to pay both compensatory and punitive damages of $5 million.
As longtime West Palm Beach civil trial lawyers representing survivors of sexual assault and abuse, it's important to address some of those issues that appear to be causing some confusion in public discussions on these types of cases.
Let's start with one of the most pervasive questions:
Why now?
Many reasons. According to RAINN, the Rape, Abuse, and Incest National Network and largest provider of services to sexual assault victims of the U.S. members of the U.S. military worldwide, Rape Trauma Syndrome can involve extended periods – decades, even – of confusion, denial, suppression, minimization, and self-blame. The shock and disbelief that is common in the immediate aftermath of an assault or with ongoing abuse is often accompanied by disorientation – difficulty concentrating, making decisions, and very poor recall of the assault.
One of the primary questions people ask when they call the national RAINN hotline is, "Was I raped?" They aren't even sure that what happened to them constitutes as such. Offenders often encourage this type of confusion, camouflaging it as humor or horseplay (if they don't gaslight the victim and make them think absolutely nothing happened). Carroll, testifying her call with a friend shortly after the attack, explained she felt "very stupid" for going into the dressing room with him in the first place. She blamed herself.
There's also the stigma and criticism that happens when sex abuse victims do come forward. Carroll's accusations were met with intense public vitriol – a fair amount of it from Trump, which later became part of the basis for her defamation claim against him. (He had asked the U.S. Department of Defense at the time to aid his defense, and the department sought to argue he couldn't be sued for defamation that allegedly occurred while he was president. Both the trial and appellate courts denied this request.)
Numerous studies have shown the average age of a child sexual abuse victim is 52 when they disclose what happened to them as a child.
What About the Statute of Limitations?
New York, like Florida, does have a statute of limitations for both criminal and civil sexual assault claims (most of them, anyway).
However, as previously mentioned, New York's new law gave plaintiffs a one-time, one-year lookback window to file claims stemming from old incidents. Other states have passed lookback laws that aren't limited to 1 year.
Nearly half of all states have created look-back window opportunities to to allow victims of decades-old abuse to come forward and have their day in court.
In 44 states plus D.C. and the federal government, there are no criminal statutes of limitations for some or all child abuse cases. In 15 states, civil statutes of limitations have been eliminated in child sexual abuse cases. Florida has done both (in cases where the victim was under the age of 16).
Why Didn't She Fight Back?
One of the defenses brought up by Trump's team was that Carroll did not scream or otherwise put up a fight. This can be a big sticking point for a lot of jurors in sexual assault and abuse cases too. But it's important to point out that, firstly, women aren't socially conditioned to use violence as a response. Further, lots of people have an idea of what they think they would do in such a situation, but those imagined responses often differ from actual responses – particularly when the attacker/abuser is much bigger and stronger.
As West Palm Beach sex abuse lawyers, we're familiar with the term "fight or flight," but opine it would probably be more accurate to say, "fight, flight, or freeze" – because that last one is one of the most common responses to sexual assault and/or abuse.
Similarly, the way victims may behave after the fact can be seen as non sequitur with their allegation – but people don't often respond the way we think they might (or even how they would assume they might if posed the question theoretically). They might maintain contact with the person, continue to engage in humorous banter, or say nice things about them publicly. That doesn't mean they were lying about what happened.
It's often helpful in these cases to have an expert witness who can explain the disconnect of these responses – which is exactly what Carroll's legal team did.
What Tipped the Evidence Scales in the Carroll Case?
Sex abuse lawsuits are not the easiest types of cases to win. They require extensive investigation, evidence, and preparation by skilled lawyers. In the Carroll case, Trump may have been his own worst enemy. He didn't testify or appear in person at all for the trial. However, he made several damning statements in his deposition.
Among those:
He mistook a photograph of Carroll as one of his ex-wife. This might not have mattered, except for the fact that he'd made it a point to insist (without prompting) that Carroll was "not my type." (For the record, that defense usually never works anyway.) He also added – for reasons unclear – that Carroll's attorney wasn't his type either.
When asked about the now-infamous 2005 "Access Hollywood" recording in which he seemingly boasted about grabbing women sexually without their permission because "when you're a star, they let you do it," he began to defend that statement. He said that getting away with such behavior has been common "historically with stars" going back "over the last million years… Unfortunately or fortunately."
The bottom line here for the rest of us is that while this incident garnered a lot of attention, it's far from the only decades-old case we're going to see before the courts in the coming years. It's worth noting that the jury in this case awarded not just compensatory damages (to compensate the victim) but punitive damages for especially egregious conduct. That could bode well for similar cases making their way to court in the coming months or years.
Contact the South Florida personal injury attorneys at Halberg & Fogg PLLC by calling toll-free at 1-877-425-2374. Serving West Palm Beach, Miami, Tampa, Orlando and Fort Myers/ Naples. There is no fee unless you win.
Additional Resources: