It's the most wonderful time of the year, but it doesn't stay that way for long when drunk drivers hit the streets of South Florida over the end-of-year holidays. An although it's been said many times, many ways, "Stay Sober, or Get Pulled Over."
Miami drunk driving injury attorneys know no matter how many times motorists are warned, there will seemingly inevitably be drunk drivers out on New Year's Eve and New Year's Day.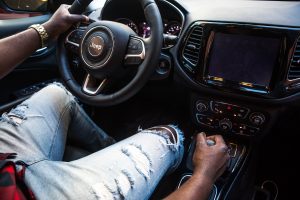 We have more drivers of all ages expected on the roads through the end-of-year festivities, with more than a few loaded up on liquid courage and ready to play Russian roulette with their lives on the way to their next destination. If only it was solely their own future with which they were gambling.
Some will become the last among an estimated 34,500 people to die on our roads in 2018. Others will be among the first of 2019. On any given day, seven people die in Florida drunk driving accidents, according to the Florida Highway Patrol. On New Year's Eve and New Year's Day, each have an average of 11 drunk driving deaths. (Keep in mind: That doesn't include the serious injuries that result from these collision too.) The riskiest time on the road December 31st is 6 p.m. to 9 p.m. (when nearly 44 percent of that day's crashes occur) and on January 1st between midnight and 3 a.m. Jan. 1st (when about 30 percent of the day's fatal crashes occur).
Police Report Miami Drunk Driving Numbers Down
On the bright side, it does appear appear some drivers are catching on, with Miami-Dade police reporting overall DUI arrests were down 65 percent last year compared to 2014, according to NBC-Miami. The previous running average was about 1,500 DUI arrests a year, last year it dropped to 600 arrests. In the City of Miami, DUI arrests are reportedly down 31 percent. Continue reading