Anyone involved in a West Palm Beach car accident should become familiar with the acronym, "PIP," which under Florida's no-fault auto insurance law refers to "personal injury protection" benefits, as outlined in F.S. 627.736.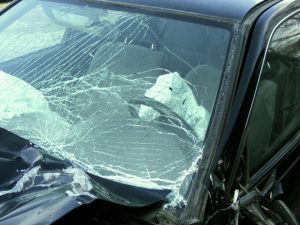 As our car accident lawyers in West Palm Beach can explain, it basically works like this: You're  in an auto accident. You're hurt. It doesn't matter which driver is at-fault, the PIP auto insurance will cover its own insured (and passengers, qualifying resident relatives and in some cases, non-vehicle occupants such as pedestrians or bicyclists).
However, the most you can possibly recover is up to 80 percent of your medical expenses and 60 percent of your lost wages – maxing out at $10,000 (assuming your injuries are emergent; otherwise, you're capped at $2,500). It's only in cases of serious, debilitating, permanent or fatal injuries, as outlined in F.S. 627.737, that one can step outside of that no-fault system to file an injury lawsuit against the negligent driver or file a claim for your own uninsured/ underinsured motorist benefits.
Tort Reform Advocates Claim Frivolous Crash Claims Clogging the System Continue reading