Florida lawmakers want to put the brakes on the state's decades-old no-fault car insurance law. Both the state Senate and House passed a measure that would repeal the seventies-era statute requiring personal injury protection (PIP) coverage in favor of a system that would instead require all drivers to carry bodily injury liability coverage.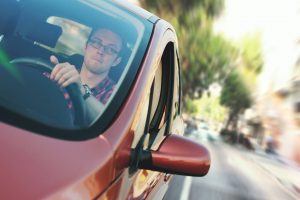 Our West Palm Beach car accident attorneys know the decision, which is now in Gov. Ron DeSantis' court, could have a significant impact in the way we pursue damages in Florida car accident cases.
This state is one of only a handful remaining that uses the no-fault system of car insurance. As it stands, all vehicle owners are required per F.S. 627.736 to purchase PIP, which offers up to $10,000 in medical expense and wage loss reimbursements per crash and $5,000 for funeral expenses, regardless of fault. Those figures have stayed the same since 1979 (seven years after the law first went into effect), failing to keep a realistic pace with current medical expenses and other costs. Further, a more recent update to the law caps the recovery amount to $2,500 if the injuries don't require emergency treatment.
The idea of no-fault insurance was to ensure those injured in crashes could obtain quick relief without having to burden the court system with lawsuits. Problem is, drivers often have to fight their insurers for fair PIP compensation. It's only after they use all of this and meet the serious injury threshold that they can step outside the no-fault system and pursue damages against the at-fault driver/vehicle owner.
Even if they do meet the serious injury threshold and file a claim against the driver, chances are 1 in 5 in Florida that the other driver is completely uninsured. A driver carrying the state-mandated minimum level of car insurance isn't required to have bodily injury liability, which covers losses to others in a crash caused by the insured. Motorists without BIL coverage must attest to their personal ability to cover up to $10,000 per person and $20,000 per accident in a crash they cause. However, that leaves people injured relying on an individual, rather than insurer, to pay. Plus, $10,000 doesn't go very far after a serious crash.
More often than not, people are relying on their own uninsured/underinsured motorist (UM/UIM) coverage to make up the difference. UM/UIM isn't required in Florida, but insurers are required to offer it and it must be declined in writing. Florida has some of the highest car insurance rates in the country.
Whether the law would increase or decrease individual coverage will depend on how much auto insurance coverage you buy. If you only purchase the minimum with PIP and no BIL, your rates would probably increase. However, if you are among the many Floridians who already purchase BIL of your own choice, your rates will likely go down because you will no longer be required to purchase PIP. (Many motorists have complained PIP is redundant anyway if you have health insurance.) Med-pay options would still be available for those who want to purchase no-fault medical coverage.
If Gov. Ron DeSantis signs the law, it will align Florida with the 48 other states that practice a fault-based system for auto insurance.
Contact the South Florida personal injury attorneys at Halberg & Fogg PLLC by calling toll-free at 1-877-425-2374. Serving West Palm Beach, Miami, Tampa, Orlando and Fort Myers/ Naples. There is no fee unless you win.
Additional Resources:
Should you care if no-fault auto insurance gets repealed? April 19, 2021, Sun-Sentinel
More Blog Entries:
How Serious Does My Injury Need to Be to File a Florida Injury Lawsuit? April 5, 2021, West Palm Beach Car Accident Lawyer Blog