A state supreme court in the Midwest recently affirmed an insurance subrogation claim brought by a homeowner's insurer against a commercial liability insurer following an accidental shooting death at a farmhouse property insured by two policies. The decision by the Iowa Supreme Court noted the commercial liability insurer's obligation to cover the wrongful death claim on the basis of premises liability for having a dangerous condition on the property.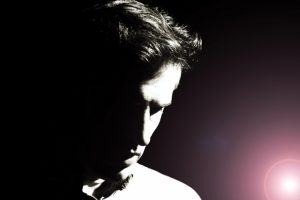 As our Palm Beach wrongful death lawyers can explain, it's not unusual to make claims against homeowner insurance policies, given that homes are where so many potential hazards exist – from aggressive dogs to slippery floor to untended pools. If a person gets hurt on private residential property, a homeowner's insurance policy (often required for any who still owe a balance on their mortgage) will provide coverage – up to the policy limit.
Homeowner insurance claims often will not cover damages for injuries that were intentionally caused, such as those inflicted by a criminal assault. The exception would be claims for third-party liability, where the property owner/insured was liable for something like inadequate security or some other theory of premises liability.
The Insurance Information Institute reports that over a four-year period, almost 6 percent of insured homeowners filed a claim, and about 0.13 percent were for liability, with the average payout for those being about $17,000 ($23,000 for cases involving bodily injury). Claims involving wrongful death will likely have much larger payouts. Florida ranks No. 3 in terms of the average homeowner insurance premiums.
What Types of Accidents/Injuries Does Homeowner's Insurance Cover? 
If a loved one suffers unintentional and/or fatal injury at someone else's residence, a Palm Beach wrongful death lawyer will help you determine if decedent's estate and/or survivors have grounds to file a claim for damages with the homeowner insurance policy.
The average homeowners or renters insurance policy usually maintains a minimum of $100,000 in general liability, according to III. Personal umbrella liability protection offers additional coverage, with most buyers often obtaining a $1 million umbrella liability policy for between $150 and $300 annually.
The most common claims or liability include:
Dog bites. Most homeowner insurance policies provide coverage for injuries caused by the policyholder an additional members of the household – including pets. Insurers do sometimes exclude certain breeds (pit bulls, German shepherds, Akitas, etc.), as they are known to present higher risks. Homeowners insurance companies will examine exclusion of any large, powerful breed with the potential to cause serious injuries if they attack.
Falls. Falls account for a significant number of personal injuries – from slippery walkways to loose railing to inadequate lighting. You can be liable if you are negligent in failing to maintain your property in a way that poses a foreseeable risk of injury to others. This is true even if you didn't expressly invite the person onto your property (i.e., traveling sales person), you can still be held liable for injuries. You might also be liable if you hire a contractor to perform work on your home (i.e., on gutters or roofs) and the worker sustains a fall. The National Security Council reported that in 2011 almost 19 million Americans (1 in 17 people) suffered an injury caused by an accident in the home that required medical intervention.
Falling trees. This is common in South Florida as a result of big storms (hurricanes, tornadoes and lightning storms). If a tree falls on one's property and damages a vehicle or a car or injures someone, the property owner can be held liable.
Inebriated guests. Those who host parties at their home wherein guests become intoxicated can be held liable for harm caused to other persons or property – even if the damage didn't occur on site. For instance if one of your guests gets drunk at your home, gets in their car, drives away and crashes into another vehicle, the damages may be covered not only by the impaired driver's insurance, but also by the party host's homeowners' insurance. In Florida, dram shop laws only allow for liability in cases where the imbibing guest was underage or known to be habitually addicted to alcohol.
In the case recently decided by the Iowa Supreme Court, the homeowner was deemed liable when his son accidentally shot and killed a visiting friend when he picked up a rifle he assumed was unloaded and it accidentally discharged.
If you have been injured on someone else's property, our dedicated Palm Beach homeowner liability wrongful death attorneys can help examine the facts to determine the viability of your claim.
Contact the South Florida personal injury attorneys at Halberg & Fogg PLLC by calling toll-free at 1-877-425-2374. Serving West Palm Beach, Miami, Tampa, Orlando and Fort Myers/ Naples. There is no fee unless you win.
Additional Resources:
Metropolitan Property & Casualty Insurance Co. v. Auto-Owners Mutual Insurance Co., March 8, 2019, Iowa Supreme Court
More Blog Entries:
Florida Medical Malpractice Attorney Ryan Fogg Wins $3.6M for Plaintiff in Wrongful Death Lawsuit, Feb. 27, 2019, Palm Beach Wrongful Death Attorney Blog