Finding that an arbitration panel handling a medical malpractice lawsuit erred in the way it awarded loss of companionship and guidance damages to a husband and child in the death of a brand new mother, a Florida appeals court reversed a $4 million award of compensation.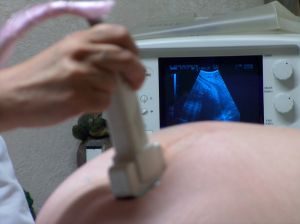 The ruling is disappointing, but the family will still receive compensation and it's important for medical malpractice lawyers and plaintiffs to understand exactly what went wrong. The primary issue was the fact that damage awards of this nature are considered non-economic damages. Although the Florida Supreme Court has ruled caps on non-economic damages are unconstitutional in medical malpractice cases (both personal injury and wrongful death), F.S. 766.207 holds that non-economic damages recoverable in arbitration proceedings can be limited to $250,000 per incident (serving as yet another example of one of the many ways arbitration agreements can harm injured or wronged plaintiffs). Here, the loss of companionship award was initially categorized as economic damages, and thus not subjected to the arbitration clause limit. It's also worth noting that the court did not take issue with a finding that a loss of consortium award, finding it warranted.
According to court records from Florida's Fourth District Court of Appeal, this claim involves the death of a wife and mother due to events that took place during an emergency C-section in August 2014. The mother had lost so much oxygen to her brain while in the hospital that she slipped into a vegetative state, from which she died three months later. 
The events of this case are tragic, and truly, by all accounts, should never have taken place the way they did. Decedent was 33-weeks-pregnant and arrived at the emergency room with shortness of breath. She was placed on oxygen by emergency room staffers, but other hospital staffers later removed it. Eight hours ticked by and decedent continued to have trouble breathing. She started spitting up blood. There was no anesthesiologist available, but an emergency room doctor felt they had to intubate. She plunged into respiratory arrest. When they realized they were losing the mother, they performed an emergency C-section. The baby survived. The mother was never revived from her vegetative state.
Florida tort law previously limited recovery of non-economic damages in wrongful death medical malpractice cases to $250,000 per incident. However, the 2015 Florida Supreme Court ruling in Estate of McCall v. U.S. rendered such caps unconstitutional. Another decision in 2017 also made it unconstitutional in personal injury medical malpractice cases. However, cases that are sent to arbitration (as many are because many hospitals require patients to sign these documents as a condition of receiving care) may still be subject to these caps.
Non-economic damages, as our South Florida medical malpractice attorneys can explain, are those non-financial losses that would not have occurred but for the injury giving rise to the cause of action (including pain and suffering, inconvenience, physical impairment, mental anguish, disfigurement, loss of capacity for life and enjoyment and other non-financial losses to the extent the claimant is entitled to recover such damages). These would include claims of "loss of consortium."
After three days, the arbitration panel awarded $1.4 million for loss of support, $1.8 million for loss of household services and $23,000 in funeral expenses. It also awarded each plaintiff $250,000 for emotional damages.
The error, according to the appellate court, was partly that the award for lost "household services" included a non-economic damage for lost companionship, advice, guidance and counsel (i.e., loss of consortium). This, defendant argued, allowed decedent's estate to do an "end run" around the statutory $250,000-per-claimant limit. Ultimately, the appellate court agreed, and reversed in part.
The case was remanded to the arbitration panel with the directive to reconsider and remove the past/ future loss of household services for any amount of lost companionship or guidance by either of the two plaintiffs.
Contact the Fort Myers medical malpractice attorneys at Halberg & Fogg PLLC., Attorneys at Law, by calling toll-free at 1-877-425-2374. Serving West Palm Beach, Miami, Tampa, Orlando and Fort Myers/ Naples. There is no fee unless you win.
Additional Resources:
Plantation General Hospital v. Belzi, April 4, 2018, Florida's Fourth District Court of Appeal
More Blog Entries:
Government Drops Appeal of $42M Birth Injury Verdict in Medical Malpractice Lawsuit, Feb. 26, 2018, South Florida Birth Injury Attorney Blog