One of the reasons Florida medical malpractice cases are so complex – and costly – is because they require at least one (and usually more) expert witness. F.S. 766.102(1) places the burden of proof in these cases on the plaintiff (person injured) to show the health care provider breached the prevailing professional standard of care, given the care provider's care, skill and treatment in light of all relevant surrounding circumstances. The court will look carefully at what the accepted standard of care as viewed by "reasonably prudent similar health care providers."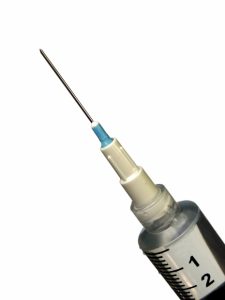 The mere fact of a medical injury doesn't create the presumption of a health provider's negligence (except in cases where a foreign object, such as a surgical sponge, is found). The way plaintiffs prove defendant care provider breached the standard of care is to have a qualified expert witness – someone of the same or similar experience as defendant – testify as to plaintiff's position. While our medical malpractice lawyers in Naples work on a contingency fee basis (meaning we aren't paid unless you win), expert witness fees are something plaintiff is responsible to pay, regardless of the outcome of the case. In many instances, though, when a plaintiff wins, expert witness fees will be covered by the losing party.
However, a recent ruling by Florida's Second District Court of Appeals held that a plaintiff who prevailed in a medical malpractice lawsuit was entitled to have the defendant pay the expert attorney fees, to the extent plaintiff is able to show the fees were both reasonable and necessary, even though one of those expert witnesses was also a treating physician. 
According to court records, plaintiff filed a Florida medical malpractice lawsuit for a botched laparotomy surgery in 2006 in St. Petersburg. Although the initial procedure reportedly went fine, his heart rate later dropped to a dangerous degree, and he stopped breathing a number of times. He ultimately was hospitalized for months and sustained permanent brain damage.
Plaintiff won his case by jury verdict in 2012, and jurors awarded him $1.2 million. While the trial court ordered defendant to pay expert witness fees for several of the expert witnesses who testified in the action, it denied a request to order defendant to cover expert witness fee costs for the treating physician.
Plaintiff appealed. The anesthesiologist and employer conceded plaintiff was entitled to recover fees for two of his expert witness doctors (to the extent plaintiff can prove such fees were reasonable), but argued it should not have to pay for the treating physician's testimony.
Appellate court disagreed. It ruled the trial court erred in finding the treating doctor could not be considered an expert for the purpose of awarding appropriate fees. Reasonable expert witness fees for that testimony should have been allowed.
As such, the 2nd DCA panel ordered the trial court to hold a hearing in order to weigh evidence as a means to ascertain how much should be awarded.
When you win a Naples medical malpractice case, some of the other costs you can potentially recover include:
Filing fees;
Fees paid to compel witnesses to attend court proceedings;
Expert witness fees;
Document preparation fees;
Miscellaneous costs associated with preparing for trial and trial proceedings.
Again, these are different from attorney's fees, which are paid as a percentage of your overall award upon your winning the case. Plaintiffs may also ask the court to compel defendant to cover attorney's fees.
Contact the personal injury attorneys at Halberg & Fogg PLLC., Attorneys at Law, by calling toll-free at 1-877-425-2374. Serving West Palm Beach, Miami, Tampa, Orlando and Fort Myers/ Naples. There is no fee unless you win.
Additional Resources:
Raymond C. Santa Lucia, Ph.D. v. Fernando R. Diaz, M.D., Aug. 25, 2017, Florida's Second District Court of Appeal
More Blog Entries:
Serious Cancer Risk From Medical Device Used During Laparoscopic Uterine Surgeries, July 22, 2017, Naples Medical Malpractice Lawyer Blog