The family of a girl killed in a drunk driving crash fueled by alcohol given to her and her boyfriend by a 22-year-old high school basketball coach sought to sue the school district for liability in the case.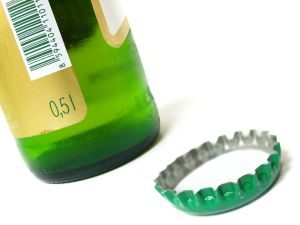 However, the Washington Supreme Court held that the school district could be neither directly or vicariously liable in the case. That does not mean the family is wholly without options in pursuing a claim for wrongful death, but it does mean this is the end of the claim against the school district.
As our dedicated drunk driving death attorneys in West Palm Beach can explain, unlike most car accident lawsuits, drunk driving litigation usually involves more than one defendant, especially when the person who was impaired behind the wheel was a minor who couldn't lawfully consume alcohol in the first place.
Florida Dram Shop Laws
In Florida, there are several ways in which a third party could be deemed liable for the actions of a drunk driver. One is Florida's dram shop law, which we find in F.S. 768.125. Florida's law is actually a bit restrictive compared to other states, many of which allow liability of a licensed vendor that sells or furnishes alcohol to one who is already visibly intoxicated. Not so in Florida. Here, one can only be civilly liable for a drunk driving crash if they sell/ furnish to someone who is under the age of 21 OR who is known to be habitually addicted to the use of any or all alcoholic beverages.
There is also the open house party law, which is found in F.S. 856.015. This law says that anyone over the age of 18 who hosts a social gathering at a residence may not allow an open house party to take place if any alcohol or drugs are in possession of minors or being consumed by them. They must take reasonable steps to prevent possession or consumption by minors. It's a criminal offense, punishable as a second-degree misdemeanor for a first-time offense and a first-degree misdemeanor for a second-time offense or any offense resulting in serious bodily injury or death. It can also be grounds upon which a civil court jury may predicate a finding of negligence per se.
School Liability For Coach Supplying Alcohol
In the case out of Washington state, the question following the death of a teenage high school basketball player and her boyfriend was whether the school could be liable for the negligent and even reckless acts of the young coach. According to court records in the case, decedent and her boyfriend went to a house party one Friday night, arriving with a half gallon of vodka, and drank beer as well. From there, they went to the home of the basketball player's coach – at his invitation, with the understanding there would be alcohol.
Others who were at the coach's house would later testify the pair were both intoxicated when they arrived, and that they continued to consume alcohol when they arrived at midnight.The pair left shortly they and the coach all drank a shot together. The player's boyfriend was driving the vehicle, traveling 99 mph when he lost control and hit a driveway culvert, ejecting both occupants as the vehicle rolled several times. Both died.
Plaintiff sued legal action against the school, but the court found it had not acted negligently in hiring or supervising the coach (there was no indication he had a history of this type of behavior), nor could it be vicariously responsible for the coach's actions, given that it was not a school-sanctioned function.
Contact the South Florida personal injury attorneys at Halberg & Fogg PLLC., Attorneys at Law, by calling toll-free at 1-877-425-2374. Serving West Palm Beach, Miami, Tampa, Orlando and Fort Myers/ Naples. There is no fee unless you win.
Additional Resources:
Anderson v. Soap Lake Sch. Dist., Aug. 9, 2018, Washington Supreme Court
More Blog Entries:
Miami Judge Rules Medical Malpractice Damage Cap Unconstitutional, July 21, 2018, West Palm Beach Drunk Driving Death Attorney Blog