A patient who suffered a leg amputation was recently awarded nearly $5 million in damages in a Florida medical malpractice lawsuit against a doctor he alleged was negligent in failing to act quickly, given his medical condition.
Failure of an on-call physician to timely and completely respond to a call of a patient in distress with a potentially serious condition could be grounds for medical malpractice. If you believe a doctor's failure to properly treat your condition may have fallen outside the scope of the accepted standard for medical care, our South Florida medical malpractice attorneys may be able to assist.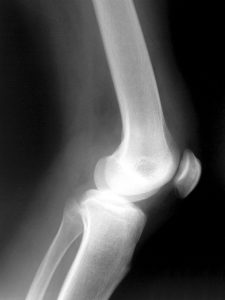 According to the Daily Business Review, jurors in Polk County delivered the verdict in favor of a plaintiff whose leg was amputated in 2013, when he was 61-years-old. Defendant was an on-call vascular surgeon at a hospital in Winter Haven who was allegedly negligent in treating plaintiff's condition, which was acute lower-leg ischemia. Medical researchers characterize this condition as one that develops quickly when there is a sudden decrease of blood flow to a limb, resulting in a potential threat to the viability of that limb. Not only is one at risk for a possible amputation, patients are also at heightened risk of death  because the condition results in issues that impair both heart and liver function, in some cases releasing highly toxic free radicals that further compromise critically ill patients. Medscape notes that therapeutic choices in these situations are often few, usually requiring surgery.
In this case, before the 10th Judicial Circuit Court in Polk County, plaintiff alleged it was the surgeon's delay in ordering the surgery – and not the underlying condition itself- that necessitated the removal of his leg.  Had the physician acted with the urgency plaintiff's condition required, the amputation would not have been needed. Instead, plaintiff alleged his condition could have been treated with something called an embolectomy, which is the surgical removal of the emobolus or emboli, or the blockages affecting blood circulation.
The vascular surgeon was reportedly first called by the hospital around 7 p.m. At that time, plaintiff, a hospice grief counselor, had been transported to the hospital after suffering horrible leg pain at work. As he was being taken to the hospital, the color of his leg went from increasingly pale to purple. This was a clear indication his leg wasn't getting the right amount of blood flow. When he arrived at the hospital, an ultrasound showed a blockage in the main artery in his left leg, around the knee. Given these test results, plaintiff alleged, the vascular surgeon should have come to the hospital immediately and ordered either thrombolytic therapy or an embolectomy. Instead, because the doctor was delayed in arriving to the hospital, the order for thrombolytic therapy – and the machine necessary to complete the therapy and a technician qualified to fix that machine – resulted in a two-day delay from the time plaintiff arrived at the hospital to the time he was actually treated for this condition. By that time, an interventional radiologist determined the leg was no longer viable, and amputation was the only option.
In his defense, the doctor stated that while he received a call at 7 p.m., he told the E.R. physician he did not need to come because this was not an emergency. The experts who testified for plaintiff's strongly disagreed, noting this specific condition is indeed a medical emergency that must be dealt with immediately. One called it a "ticking time bomb." The defense argued plaintiff suffered chronic conditions that led to amputation, and that there was a preexisting clot the doctor wouldn't have been able to treat anyway, and thus the timing of his arrival had nothing to do with it. Defendant doctor also argued that the condition of acute lower limb ischemia allows up to 72 hours for effective treatment, and that plaintiff's condition was treated within that window. Defendant doctor repeatedly denied the existence of a "state" order authored by another physician indicating the severity and urgency of plaintiff's condition. But in closing arguments, plaintiff's attorney stood up and showed the jury the stat order – something that ultimately was proved damaging to defendant doctor's credibility, calling into question other statements he made that weren't verified by documentation.
Jurors ultimately decided defendant was liable for medical negligence, and ordered the nearly $5 million verdict to plaintiff and also his wife for pain and suffering. Damages were likely bolstered by a video plaintiffs showed jurors indicating how the amputation has affected his everyday life, including not just use of a prosthesis, but also skin problems and plaintiff's vulnerability in the event of an emergency, such as a fire.
Contact the South Florida medical malpractice attorneys at Halberg & Fogg PLLC., Attorneys at Law, by calling toll-free at 1-877-425-2374. Serving West Palm Beach, Miami, Tampa, Orlando and Fort Myers/ Naples. There is no fee unless you win.
Additional Resources:
Florida Doctor Said There Was No Rush; One Amputated Leg and $4.9M Later, He's Found Negligent in Med-Mal Suit, Aug. 13, 2018, By Zach Schlein, Daily Business Review
More Blog Entries:
Miami Judge Rules Medical Malpractice Damage Cap Unconstitutional, July 21, 2018, South Florida Medical Malpractice Attorney Blog