Teenage drinking and driving continues to be a serious problem in Florida and throughout the country. The U.S. Centers for Disease Control and Prevention reports that 1 in 10 teenagers (16 and older) in high school has driven after drinking at least once in the previous month. Young drivers (those under 20) are 17 times more likely to die in a fatal car accident when they have a blood-alcohol concentration of 0.08 compared to when they aren't drinking.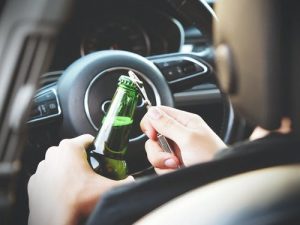 The National Highway Traffic Safety Administration (NHTSA) reported in December 2019 that 26 percent of fatal crashes in Florida involved a drunk driver (someone with a blood-alcohol concentration of 0.08 percent or higher). Seventeen percent involved someone whose BAC was nearly double the legal limit.
We all know there are criminal consequences to drunk driving, such as arrest, conviction and imprisonment. Administrative penalties can include fines, community education requirements and mandated ignition interlocks. But our South Florida wrongful death attorneys in West Palm Beach want to underscore that civil remedies may also be available to victims. As a recent fatal drunk driving case out of Gainesville shows, there may actually be several avenues of accountability.
Deadly Drunk Driving Crash Leads to Arrest, Lawsuits
In early January, a 20-year-old woman left a wine and cheese restaurant in Gainesville with her 19-year-old boyfriend behind the wheel. Once on the highway, the car was soon traveling 75 mph. Before long, the sports car was wrapped around a utility pole. The driver, whose BAC was 0.12%, suffered a head injury. His girlfriend didn't survive.
Reporters at The Gainesville Sun learned the driver had an extensive history of careless and reckless driving, even though he'd only been legally allowed to drive for three years. He'd crashed another car two years earlier, near the same spot of the most recent. He'd been ticketed numerous times for speeding, moving violations and more. In this case, he was charged with DUI manslaughter, a felony that carries a minimum mandatory four years in prison.
Meanwhile, the young woman's family is suing:
The driver.
His mother/reported owner of the sports car.
The restaurant where driver admitted to drinking glasses of wine before driving.
Theories of Liability in Florida Drunk Driving Crashes
When it comes to motor vehicle crashes, Florida is a no-fault state for insurance. That means those injured first collect from their own personal injury protection (PIP) coverage (up to $10,000) regardless of fault. PIP also offers a $5,000 death benefit. However, when injuries are serious or someone dies and it wasn't their own fault, claimants can step outside of that no-fault system and pursue damages against the at-fault drivers or other responsible parties.
People who operate motor vehicles while impaired by drugs or alcohol are in violation of F.S. 316.193. For this reason, those suing for civil damages caused by a drunk driver may have an easier time proving liability under a legal doctrine called negligence per se. That doesn't mean one automatically wins their case, but violating a public safety statute like prohibition on drunk driving is evidence of negligence.
Another theory of liability we might rely on in a Florida drunk driving case is vicarious liability through Florida's dangerous instrumentality doctrine. As our drunk driving injury lawyers can explain, those who own an "inherently dangerous tool" can be held responsible for injuries or damages that result from operation of that tool. The state supreme court dubbed motor vehicles a dangerous instrumentality way back in the 1920s. That means vehicle owners can be held liable for the negligence of anyone who operates their car. In a vicarious liability case, it's not necessary to prove the vehicle owner was negligent.
Vehicle owners can also be held responsible under a legal theory called negligent entrustment. This is a cause of action that arises when the vehicle owner negligently provides another party with a dangerous instrumentality. That could apply in the case like the Gainesville one if the mother knew or should have known her son had a history of reckless driving and loaned him the car anyway.
Finally, Florida injury lawyers can pursue these cases on a legal theory known as dram shop liability. As noted in F.S. 768.125, a person who sells or furnishes alcoholic drinks to someone usually can't be held liable for damages resulting from the intoxication of that person IF:
The person who is drinking is of lawful drinking age (21 in Florida).
The server didn't knowingly furnish alcohol to someone they knew to be habitually addicted to it.
It's tough to prove liability based on the second scenario, but restaurants and bars that serve underage patrons can absolutely be held liable under Florida's dram shop law.
Of course, none of this brings back the life lost. For many families, civil cases are about having some form of accountability and hopefully future deterrence.
Contact the South Florida personal injury attorneys at Halberg & Fogg PLLC by calling toll-free at 1-877-425-2374. Serving West Palm Beach, Miami, Tampa, Orlando and Fort Myers/ Naples. There is no fee unless you win.
Additional Resources:
Lawsuit raises questions about earlier traffic cases, July 30, 2020, By Stephany Matat, The Gainesville Sun