A hospital system in Alabama was granted a new trial following a jury verdict for $10 million in favor of a man who sued for medical malpractice over his infant son's treatment. The primary cause for reversal, the Alabama Supreme Court ruled, was the trial court's decision to allow prior acts and omissions by the hospital system defendant. These facts were not relevant to the case at hand, justices ruled, and were ultimately highly prejudicial to the defense.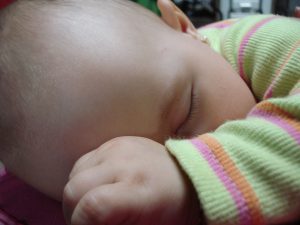 Although this is surely not the news plaintiff wanted to hear, it does not mean the case is lost. It means medical malpractice attorneys will need to be fully prepared to thoroughly establish a failure to meet the applicable standard of medical care this scenario necessitated.
According to court records, the child ultimately suffered from seizure disorder, blindness and deafness as a result of misdiagnosed bacterial meningitis. Research published by the Mayo Clinic in Minnesota revealed approximately 20 percent of patients who sought a second opinion at one of the country's top medical providers learned they had been initially misdiagnosed by their primary care provider. Study authors noted that correct diagnosis can be difficult because there are some 10,000 diseases and only about 300 symptoms. Our medical malpractice attorneys in West Palm Beach recognize that a misdiagnosis in and of itself is not enough to bring a case. One must show with expert witness testimony and other evidence that the physician's diagnosis failed to meet the accepted standard of care for his or her specialty, region and facility. Expert witnesses must be vetted and hold the same general credentials as the defendant doctor or healthcare provider.
Here, plaintiff and his wife took their then-three-month-old to defendant's emergency room for symptoms that included waning appetite, a cough and lingering fever. He was diagnosed with an upper respiratory infection. The child was discharged with orders to continue fluids and return if symptoms persisted. The baby's condition worsened. He was throwing up, lethargic, dehydrated and screamed whenever someone touched his neck.
The family returned to the emergency room the following day. The baby was admitted, diagnosed with a viral infection, given antibiotics and pain medication and discharged two days later, with orders to return in a week to follow up. But the day after discharge, the child's fever was back and his parents brought him back to the hospital. At this visit, doctors ordered a spinal tap, ultimately resulting in a diagnosis of meningitis. He was rendered permanently blind, deaf and seizure prone.
Father sued the hospital, arguing the emergency room doctor negligently, wantonly and/ or recklessly breached acceptable standards of care in providing treatment to his son and failed to properly diagnose and promptly treat his condition, and the result was permanent physical injuries and maladies. Jurors ultimately found the hospital liable for that negligence under the doctrine of respondeat superior (Latin for, "let the master answer") and awarded $10 million.
On appeal, the hospital took issue with the trial court's admission of evidence of prior medical malpractice lawsuits against the hospital. The state supreme court noted that state law bars evidence of acts or omissions of a healthcare provider not related to those giving rise to the complaint, with very limited exception, and the facts of this case did not warrant such an exception.
Contact the South Florida personal injury attorneys at Halberg & Fogg PLLC., Attorneys at Law, by calling toll-free at 1-877-425-2374. Serving West Palm Beach, Miami, Tampa, Orlando and Fort Myers/ Naples. There is no fee unless you win.
Additional Resources:
Baptist Health System, Inc. v. Cantu, May 18, 2018, Alabama Supreme Court
More Blog Entries:
Florida Appeals Court Reverses $4M Medical Malpractice Damage Award, May 28, 2018, South Florida Medical Malpractice Attorney Blog