When it comes to filing a Florida personal injury lawsuit, the "when" sometimes matters just as much as the "what." That's because with very few exceptions, there are strict time limits – known as the "statute of limitations" – in which claims can be filed.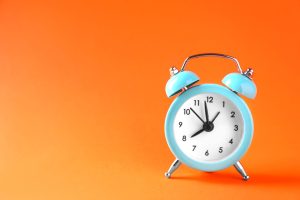 If the events that gave rise to a claim occurred too long ago, we say that the case is "time-barred." In Florida, time limits on filing a personal injury lawsuit are outlined in F.S. 95.11. The time window for filing a lawsuit may be longer or shorter depending on the:
Type of tort claim. Most Florida personal injury claims (those involving bodily injury resulting from some type of accident) have a 4-year statute of limitations. However, claims for medical malpractice and wrongful death must be filed within 2 years. In some instances, an administrative notice of intent to file a claim might be required much sooner. Florida civil claims for sexual abuse have a 4-year statute of limitations, though the clock doesn't begin ticking until the last alleged incident of abuse.
Defendant identity. Public figures, government agencies, and medical defendants may require earlier notice of a possible claim and/or intent to sue compared to private individuals or businesses. For example, claims against a state agency in Florida must be filed within 3 years (1 year if plaintiff is a corrections inmate). Notice of intent to sue for medical malpractice must be received by the defendant prior to the statute of limitations end date.
Date of injury vs. date of discovery. Those two aren't always the same, and it's a factor that could extend the deadline.
Our Palm Beach personal injury lawyers realize that 2-to-4-years probably seems like a long time, but it's unwise to presume a delayed reaction won't have negative consequences. For one thing, relevant evidence may only last so long. The more time goes by, the greater the odds that surveillance footage and pictures get deleted, vehicles get repaired, floors get cleaned, injuries heal, employees switch jobs, and witness memories get fuzzier. This is why it is always a good idea to consult with an injury lawyer as soon as possible. Independent investigations can take a bit of time, particularly with complicated claims. Sometimes, even seemingly straightforward cases can involve tricky legal issues not immediately apparent.
Exceptions to Florida Personal Injury Lawsuit Statute of Limitations
Judges are sticklers for deadlines, and exceptions aren't made flippantly. That said, there are situations where the statute of limitations may be extended or "tolled" to allow for initiation of claims outside the set time frame.
Delayed discovery doctrine.
The delayed discovery doctrine, codified in F.S. 95.031(2)(a) holds that a cause of action (the basis for the lawsuit) doesn't accrue until either the plaintiff knows or reasonably should know of the tortious act giving rise to the cause of action. The delayed discovery doctrine is typically only applied in torts for product liability, medical malpractice, fraud, or intentional torts (such as abuse). But even then, you don't have an unlimited amount of time.
For example, in product liability injury claims (including dangerous/defective medical devices), there is a clear 4-year statute of limitations. However, that clock only starts ticking from the date of facts giving rise to the action were discovered or could have been discovered with due diligence. Even so, no product liability claim can be brought more than 10 years beyond the "expected useful life" of the product OR more than 12 years after the delivery of the product to its first purchaser or lessee. All products are conclusively presumed to have an "expected useful life"  of no more than 10 years.
Another example would be a medical malpractice claim in which the patient doesn't discover the negligence of the health care provider or facility until long after it occurred. Florida medical malpractice claims generally have a 2-year statute of limitations. However, the delayed discovery could extend that limit to 4 years. This is referred to as "a 4-year statute of repose." The only instances wherein a medical malpractice lawsuit could be filed after the 4-year mark would be in cases involving fraud, concealment, or intentional misrepresentation by the provider OR if the claimant was a minor 8-years-old or younger. In that last scenario, the 7-year period doesn't bar an action brought on behalf of the child before his/her 8th birthday. These exceptions most commonly arise in medical malpractice cases stemming from birth injuries.
Minor child. 
Technically, the statute of limitations for Florida personal injuries is the same for both adults and kids – 4 years for general negligence and 2 years for medical malpractice. However, that time limit can be paused (or "tolled") if the case involves injuries to a minor younger than 18. Minors may have a statute of limitations tolled by up to 7 years from the date of the injury OR until the end of the standard statute of limitations for their case – whichever is longer.
Some sexual abuse claims.
In general, victims of sexual abuse in Florida have 4 years in which to file civil claims. However, the state recognizes that people sexually assaulted as minors may have latent injuries or delayed realization of the wrong that was done to them. Therefore, Florida allows some civil sexual abuse claims to be filed as long as 7 years after the victim turns 18 or 4 years after the victim is no longer dependent on the abuser OR from the date their injuries were discovered (whichever is later). Child sexual abuse survivors who were under 16 at the time can pursue civil claims against their perpetrator for intentional torts based on abuse or sexual battery. However, sexual abuse lawsuits against third parties (either as employers vicariously liable for the abuser under the doctrine of respondeat superior or as negligent organizations that failed in their duty to protect the minor victim) may only have a 4-year statute of limitations.
In 2020, the Florida Supreme Court settled conflicting appellate court rulings on the statute of limitations for third-party civil claims filed by plaintiffs sexually abused as minors. In R.R. et al v. New Life Community Church of CMA, Inc. et al, some Florida appellate courts had ruled that civil claims for sexual abuse of minors must be set strictly according to state statute. Other appellate courts held such claims didn't  accrue until the minor reaches the age of majority (18) OR until a proper representative for the child knew or should have known about the minor's claims. The New Life Community Church case involved claims of negligence and respondeat superior filed by young adults who say they were sexually abused by a church employee while in the church's day care. The incidents occurred in 2005 and 1996, with the accused (now serving prison for child pornography) reportedly trying to play off his actions as "punishment." The lawsuits against the church were filed in 2014. The defendant church insisted the claims were time-barred, having been filed more than 4 years after the last incident of alleged abuse. Plaintiffs argued the delayed discovery, saying they didn't understand the nature of what was done to them until they reached the age of sexual maturity. Further, they argued their claims should be tolled until they turned 18 because they lacked the capacity to sue prior to that (though their parents could have sued on their behalf). The trial court "reluctantly" ruled against the survivors, find that the third-party sexual abuse claims against the church were untimely because they were filed outside the 4-year statute of limitations. The appellate court affirmed – and ultimately, so did the Florida Supreme Court.
Defendant fled the state or concealed themselves.
Florida Rule of Civil Procedure 1.070(j) says that defendants in a civil lawsuit must be served with the complaint within 120 days of when it's filed. If the defendant isn't served by this time, the case is supposed to be dismissed without prejudice, meaning it can be refiled later, so long as it's still within the statute of limitations. However, in cases where defendants aren't served within the 120 days and the statute of limitations subsequently runs out, dismissing a case is prejudicial to the plaintiff, as they can't refile. However, there is an exception for filing outside the statute of limitations if the plaintiff can show "good cause" why the complaint couldn't be served within that 120 day window. If a defendant goes into hiding or flees to avoid being served, that could be the basis for a "good cause" argument to extend the deadline.
If you have questions about the statute of limitations in your Florida personal injury lawsuit, our Palm Beach injury lawyers can help.
Contact the South Florida personal injury attorneys at Halberg & Fogg PLLC by calling toll-free at 1-877-425-2374. Serving West Palm Beach, Miami, Tampa, Orlando and Fort Myers/ Naples. There is no fee unless you win.
Additional Resources:
THE 120-DAY RULE: WHAT YOU NEED TO KNOW, June 1999, Florida Bar Journal
FLORIDA MEDICAL MALPRACTICE AND THE STATUTE OF LIMITATIONS, July 2003, Florida Bar Journal
More Blog Entries:
5 Signs You Have a Strong Florida Personal Injury Claim, Nov. 25, 2022, Florida Personal Injury Lawyer