Law.com recently reported a hotel agreed to a $4.75 million settlement paid to a slip-and-fall victim who suffered serious injury to her right knee. Although that sounds like a substantial sum, it begins to make more sense when you put it in the context of the exact circumstances of the case. That kind of a damage award isn't just forked over in a Miami slip-and-fall case. You need a solid tort claim – and an experienced hotel injury lawyer.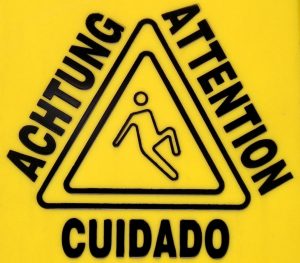 Hotel Slip-and-Falls in Florida
When you visit a resort or hotel in Florida, you have a right as a visitor to expect the property will be kept in reasonably safe condition. No one anticipates heading to the hospital on vacation.
Unfortunately, hotel floors are prone to slip, trip and fall risks that can leave guests with serious and lasting injuries. Some examples our Miami hotel injury attorneys have seen include:
Slippery spots around pools
Bathrooms in disrepair
Wet areas around ice machines
Freshly-mopped floors with no caution signs
Pool/rainwater tracked in from guests with no mats to catch it
Entryways that are obstructed/in disrepair
This list isn't exhaustive, but it gives you an idea of some of the more common dangerous conditions that can give rise to Florida hotel slip-and-fall lawsuits. These fall under a category of tort law known a "premises liability," meaning the property owner or controller is responsible for keeping lawful guests safe.
In Florida, the duty of care owed depends largely on the guest's purpose on site. Individuals who are paying customers, on site for the benefit of the property owner are owed the highest duty of care. That means hotels are responsible not just to warn guests of known hazards, but to check for them regularly and address them promptly when discovered. Continue reading