Florida slip-and-fall claims have an undeserved reputation of being exaggerated or a means to make an easy buck with an injury lawsuit . The truth of the matter is falls are one of the leading causes of unintentional injuries and deaths nationally. Falls can occur at home, in health care settings, at work and in business locations (i.e., restaurants, hotels, retail stores, amusement parks, etc.). Work-related falls will most likely be covered by workers' compensation insurance. Falls involving patients in nursing homes or hospitals may be actionable if there is evidence of negligent care or supervision. Those injured in a fall while patronizing a business may have a cause of action if it can be proven the business breached a duty of care to its customers. That's no minor hurdle.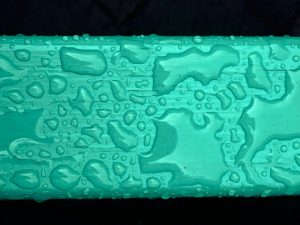 In 2010, Florida lawmakers passed F.S. 768.0755, which makes it more difficult for those injured in a slip-and-fall involving a transitory foreign substance in a business establishment to obtain compensation. One must prove the business had actual or constructive knowledge of the dangerous condition and failed to remedy it. Actual knowledge would involve a situation where employees either created the hazard or were put on notice of that particular spill. Constructive knowledge involves circumstantial evidence showing the dangerous condition existed long enough the business should have discovered it in using ordinary care or that the condition occurred regularly so was foreseeable.
Although Florida slip-and-fall lawsuits can motivate businesses to be proactive, these incidents nonetheless still occur. A recent CNA Slip and Fall Study Report found that inadequate flooring was the primary culprit in most of these cases. Of the thousands of sites analyzed, the insurance and risk management services provider found that roughly half failed in the dynamic coefficient of friction level (which per the American National Standards Institute is 0.42). 
The analysis, as reported by ClaimsJournal.com, looked at slip-and-fall lawsuits between 2010 and 2016. Retail and real estate businesses reported the highest potential for slip-and-fall injuries. The most common sites for slip-and-fall accidents were:
Entry flooring (40 percent);
Parking lot surfaces (33 percent);
Sidewalks leading to business entrances (27 percent)
Interior office floors (less than 1 percent).
Researchers opined that by investing in safer floors, businesses may be able to reduce these incidents significantly.
Recently, The Sun-Sentinel reported on a new chemical treatment process invented by a Canadian scientist that substantially reduces the risk of a Florida slip-and-fall injury by making flooring slip-resistant. It's now available in Florida to both business and residential property owners.
The flooring treatment is guaranteed for a year, but could last up to several years, depending on the volume of foot traffic. It's invisible and reportedly works well in areas known to be extremely slippery, such as bathrooms and kitchens. Makers of this product believe it will catch on because it is far more affordable than the cost of totally replacing floors, and reportedly reduces a floor's slip resistance up to 400 percent on wet surfaces.
Although we can't attest to the product's efficiency, it does seem prudent for more businesses to pay attention to ways to prevent these serious and potentially deadly falls before they happen.
Contact the personal injury attorneys at Halberg & Fogg PLLC., Attorneys at Law, by calling toll-free at 1-877-425-2374. Serving West Palm Beach, Miami, Tampa, Orlando and Fort Myers/ Naples. There is no fee unless you win.
Additional Resources:
Springs company promises slip-resistant floors, Oct. 3, 2017, By Arun Sivasankaran, The Sun Sentinel
More Blog Entries:
Nursing Home Abuse Cases Tougher With Arbitration Agreements, Sept. 9, 2017, West Palm Beach Slip-and-Fall Attorney Blog