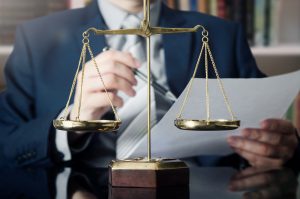 The statute of limitations on Florida medical malpractice claims is two years from the date of the incident/cause of action. However, it's important to have an experienced medical malpractice attorney review your claim much sooner than that deadline if possible. There are several good reasons for this, not the least of which is because the (not-always-obvious) federal status of some defendants could mean there are additional considerations that will require more time to prepare the case. There could also be shorter administrative deadlines.
Ensuring your case is not only timely and properly filed but in the correct venue is critical. 
This was one of the matters at issue in the case of P.W. v. U.S., recently before the U.S. Court of Appeals for the Seventh Circuit.
State vs. Federal Lawsuit Requirements
Before delving into that case, it's important to point out that the statute of limitations on Florida medical malpractice cases is two years less than that of ordinary negligence causes of action under Florida law (which is four years). However, it also includes a four-year statute of repose and a seven-year maximum cap for cases involving fraud, concealment or intentional representation by a prospective defendant health care provider. There's also an exception when claimant is a minor age 8 or younger, in which case the seven-year period won't bar a case of action brought on behalf of a minor on or before a child's 8th birthday. Sometimes birth injury cases can be brought years later under this provision. But again, that's only if it's a state case, and the difference between a state and federal case may not be obvious to claimant (or possibly even to inexperienced attorneys).
As our West Palm Beach birth injury lawyers can explain, if state civil injury case negotiations with insurers aren't successful, claims more or less head straight to court (though settlement negotiations may continue up until and even through a trial). Medical malpractice lawsuits, though, require a lot more pre-lawsuit work. Potential claimants must conduct pre-suit investigations to determine if there are reasonable grounds to assert a potential defendant was negligent and whether this resulted in the injury at issue. Congruent to this is the required written corroboration of an expert witness. Plaintiffs must also send a notice of intent to file a medical malpractice lawsuit to the defendant. From there, insurers/self-insurers have 90 days to conduct a good faith, pre-suit investigation to determine potential negligence. From there, there are very specific limits as to when the lawsuit must be filed.
In medical malpractice cases filed under the Federal Tort Claims Act, there are some similar (though not exactly the same) pre-suit requirements. Petitioners first file a claim with the federal agency responsible for the alleged conduct. The exact amount of damages must be stated. From there, you have to wait for a conclusive denial or six months without a response. If your claim is rejected or the agency refuses to pay all the money damages demanded, you have six months from that date to file a lawsuit. Federal injury claims can accrue either when someone becomes subjectively aware of the government's involvement in an injury or when the person acquires information that would prompt a reasonable person to look more closely into a possible government-related cause of injury – whichever occurs first.
These are simplified, general explanations of these processes; it's important to point out that case-specific caveats may lead to some deviations. But the bottom line is there are key differences in the federal and state injury law processes, timelines and venues. Knowing exactly which legal avenue you're pursuing is a must.
Consulting Experienced South Florida Medical Malpractice Lawyer is Imperative
The case of P.W. v. U.S. did not take place in Florida. It was an Indiana case. Still, it's instructive to potential medical malpractice plaintiffs in the Sunshine State because it illustrates how a case can be lost simply because it wasn't timely filed in the proper venue.
According to court records, the plaintiff's obstetrician had advised her prior to birth that she would likely need to have her baby delivered via C-section because of its size. However, when she went into labor and requested a C-section, the doctor "for some reason" diverged from the delivery plan. The child was delivered vaginally, a process the plaintiff described as not only traumatic, but incredibly painful for both mother and child, as the child "got stuck" and had to be "yanked" out with significant force.
Almost immediately, the plaintiff noted something was wrong with the baby's left arm. It sagged to his side, appearing immobile. (This can be an indicator of Erb's palsy, which is often the result of medical malpractice during childbirth.) The doctor predicted it "may get better," but it didn't. After numerous visits with the defendant and other doctors over several months, the plaintiff spoke to an attorney and decided to file claims against the doctor, his employer and the hospital at which the child was delivered.
Per that state's law, claims were first filed with the state's insurance office. It wasn't until those claims were administratively rejected that the plaintiff filed another action in U.S. District Court. By that point, it was past the two-year federal statute of limitations on medical malpractice claims.
According to the plaintiff's attorney, there was inadequate public information online indicating defendants included a federally-funded health center and federal employee. Both the trial court and federal appeals court rejected these arguments, finding such information was publicly available through other channels, though neither the doctor nor his employer had a duty to inform plaintiff or her lawyer of their federal status.
The disappointing outcome of this case illustrates how critically important it is to work with a legal team experienced in both state and federal tort law to ensure that your time, emotional energy and financial resources will be well-spent and that you have the best shot at success with your claim.
Contact the South Florida personal injury attorneys at Halberg & Fogg PLLC by calling toll-free at 1-877-425-2374. Serving West Palm Beach, Miami, Tampa, Orlando and Fort Myers/ Naples. There is no fee unless you win.
Additional Resources:
P.W. v. United States, March 5, 2021, U.S. Court of Appeals for the Seventh Circuit
More Blog Entries:
How Much Time Do I Have to File My South Florida Personal Injury Lawsuit? Feb. 27, 2021, West Palm Beach Medical Malpractice Lawyer Blog