Most of us have been in a car accident at some point or another. (If you haven't, consider yourself lucky – or due for one soon, statistically speaking; car insurance companies estimate every driver files a claim about once ever 17 years.) If you have been in a crash, you may have been asked more than once whether you plan to sue.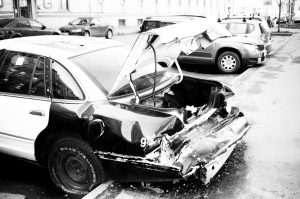 When it comes to auto accidents, Florida is a no-fault state. What that means is that rather than pursuing a claim against the driver who was at-fault, it's your own auto insurance company that is responsible for compensating you after the crash. This falls under the provision of state law (specifically F.S. 627.736) regarding personal injury protection insurance (or PIP). However, this only covers up to $10,000 in medical and disability expenses and only $5,000 in death benefits.
If you're injured to the point you are required to take more than  few weeks off work, have lasting disabilities or are disfigured, this won't be nearly enough. Yet it is only if one meets the serious injury threshold, as outlined in F.S. 627.727 that he/she may step outside the no-fault system to claim damages from the at-fault driver (or his/her own uninsured/underinsured motorist coverage).
What is the Serious Injury Threshold
The serious injury threshold requires one to show that he/she sustained injuries that resulted in:
Significant and/or permanent loss of important bodily function;
Permanent injury – within a reasonable degree of medical probability – other than scarring or disfigurement;
Permanent/significant scarring or disfigurement;
Death.
Unless your injuries are catastrophic, you may not be the best judge of whether your injuries qualify for this – especially from the scene of the accident.
Many motorists injured in crashes are in shock. There are endorphins and adrenaline that kicks in and judgment is clouded. It's a natural human response to trauma. That's why our West Palm Beach car accident attorneys always advise seeking medical attention – even if you don't think you're severely hurt.
Plus, insurers will sometimes only cover damages for emergent medical services (only $2,500 in non-emergency services from PIP). If it turns out your injuries are more serious than you realized initially, you'll want to make sure you can obtain as much coverage as possible.
Questions a Car Accident Lawyer Will Ask
The two main questions an injury attorney may ask in deciding whether to help you pursue a case are:
Did you incur medical expenses?
Did you miss any work?
To a large extent, these two factors are going to determine the damages to which you may be entitled – or in other words, how much your claim is worth.
If the only losses you suffered were to your property, PIP will cover a potion of this too, up to $10,000.
The other key question is: Who was at fault? This is not always as straightforward a question as it might seem.
For example, in a rear-end crash, the driver in the rear is presumed to be at-fault. However, this is a legally rebuttable presumption. In other words, it's not the final say and can be successfully refuted in a number of circumstances. Not even the conclusions of the police report are final – even if someone was cited. Plus, Florida recognizes a standard of pure comparative negligence when it comes to liability in car accident cases. As a West Palm Beach injury lawyer can explain, this means that even if you, the claimant, were partially at-fault for the crash, you can still collect damages from other persons who may have been at-fault, though the amount of compensation to which you are entitled will be proportionately reduced.
If you are not injured at all and there is no apparent damage to your vehicle, it's probably not worth it to file a claim, though you may want to run the scenario by an injury attorney just to be sure. Depending on the situation, it's possible that injuries might not show up until weeks or months after the accident (whiplash and certain types of traumatic brain injuries, mostly). You'll want to know how to preserve your rights.
Contact the South Florida personal injury attorneys at Halberg & Fogg PLLC by calling toll-free at 1-877-425-2374. Serving West Palm Beach, Miami, Tampa, Orlando and Fort Myers/ Naples. There is no fee unless you win.
Additional Resources:
Personal Injury Claims, American Bar Association