Recently, an investigation by CNN spotlighted systematic issues with sexual assaults involving merchant shipping crews and the U.S. Coast Guard personnel responsible for policing them. As longtime civil trial lawyers representing survivors of sexual assault in South Florida, we've seen some confusion about how whether U.S. military branches can be sued in civil court for sexual assaults – and by whom.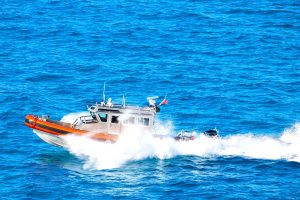 Most Florida sexual assault lawsuits name third parties as defendants. These are businesses or organizations or government agencies or employers that had a duty to protect the victim and failed to do so. This negligence is grounds for sexual assault survivors to pursue monetary damages for physical injuries, medical bills, lost wages, pain and suffering, mental anguish, emotional distress, etc.
With the U.S. military, it's a little trickier – depending on who is trying to pursue damages. Sexual assault has been a pervasive and long-standing problem in all military branches. According to the 2021 U.S. Department of Defense Annual Report on Sexual Assault in the Military, the number of sexual assault reports spiked by 13 percent compared to the previous year. Although officials claim steady increases in sexual assault reporting indicate that survivors are more comfortable coming forward, anonymous surveys of troops don't bear that out. They show that sexual abuse and unwanted sexual contact is on the rise, but fewer are reporting it, and fewer perpetrators are legally punished. Among female service members, 8 percent reported experiencing unwanted sexual contact in 2021. For men, it's 1.5 percent.
Suing the Military for Sexual Assault is Complicated
Historically, military members haven't been able to sue for sexual assault that occurred while they were serving. As our West Palm Beach sexual assault lawyers can explain, the U.S. government has for more than 70 years leaned on the Feres doctrine, which bars troops from seeking monetary damages in civil court for injuries sustained in active duty service. The one exception is medical malpractice.
However, that may be changing. Last year, the U.S. Court of Appeals for the Ninth Circuit ruled in Splestoser v. Hyten et al that the Feres doctrine (named for a U.S. Supreme Court ruling) was intended only to prevent troops from suing the federal government over injuries sustained in training and combat. It was not, the three-judge appellate panel ruled, intended to apply to sexual assault – because sexual assault doesn't "conceivably serve any military purpose."
The Splestoser case definitely moves the needle, but that doesn't mean the legal floodgates are entirely open. The plaintiff in Splestoser is suing her attacker directly (for an intentional tort) as opposed to the U.S. military directly for some sort of negligence. The alleged assailant is arguing this was under the military's jurisdiction. His argument is that he shouldn't be held liable, the military should. But either way, this case opens the door potentially to allowing sexual assault survivors to sue the military and the U.S. Department of Defense (DOD). The ruling sets a precedent, but there's no guarantee other federal appellate courts will decide the same. (This was in the 9th Circuit Court of Appeal, while Florida is part of the 11th Circuit.) It's possible other circuits could decide differently in the face of a similar challenge. If that happens, the conflict will have to be certified to the U.S. Supreme Court for resolution.
This brings us to the case highlighted by CNN involving a military academy student aboard a marine merchant ship overseen by the U.S. Coast Guard. (Worth noting: The DOD reports sexual assaults and harassment are on the rise in military academies as well. There were 155 formal reports made during the 2021-2022 school year, though officials suspect hundreds more went unreported.) This case involves a U.S. Merchant Marine Academy student (attending a federal service academy), a private marine merchant, and an employee for that private marine merchant. The U.S. Coast Guard is under fire here because it is supposed to be responsible for law and order on this commercial ship and thousands of others in American ports and waterways. Further, the U.S. Coast Guard vets mariners and offers continued monitoring and enforcement of misconduct on land or while on-the-job. A serious offense could result in the marine merchant being stripped of their credentials. If a merchant mariner is accused of a crime on a U.S. flag ship, it's the U.S. Coast Guard's law enforcement division responsible for investigating and pursuing criminal charges. The Coast Guard also has a whole separate administrative division with the duty to investigate misconduct and strip a mariner of credentials for egregious offenses.
What the CNN's extensive investigation shows is the U.S. Coast Guard failed for decades to use its power to punish sexual assault and misconduct on these merchant ships.
In the primary case, a 19-year-old military academy trainee alleges she was raped by her boss, a 62-year-old marine merchant engineer, whose sleeping quarters were right next to hers. He reportedly  told her she'd never be believed. If past precedent is any indicator, he had good reason to think he was right.
Poor Track Record of Accountability for Rapes at Sea
In the past decade, the U.S. Coast Guard opened a grand total of 25 criminal investigations into onboard sexual assault. Some of those cases are still pending. However, CNN reports the agency couldn't identify a single, successful prosecution of a credentialed mariner for a sex crime in more than 30 years.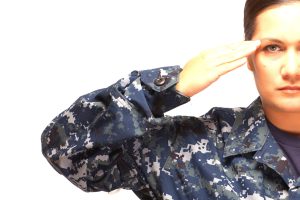 Meanwhile, the judicial process that might result in revocation of a mariner's credentials involves a lower proof burden. None have been revoked for sexual assault or misconduct in the last 10 years, though there were four suspensions in 2022. Four voluntarily surrendered their credentials after sexual assault complaints. Interestingly, credentials have been revoked for things like using CBD to deal with knee pain, but not for a supervisor reportedly raping a second mate multiple times. Instead, he got a 2.5-year suspension and was required to attend training for sexual harassment. (That was the harshest penalty CNN found for sexual misconduct by a mariner.)
There is also evidence that the Coast Guard failed to identify significant criminal histories of merchant mariners during the application and renewal process – some with convictions for rape and child molestation. In one case, a captain got a tip that a crew member had a previous conviction for child molestation. This was reported to the Coast Guard, which indicated it already knew about the conviction but had cleared him to sail. Another known and registered sex offender was allowed employment on merchant ships for years, only to lose his credentials (which he forfeited voluntarily) when he was arrested for killing his father. Even among those accused of sexual assault, rape, and other crimes were allowed to keep their credentials and continue working at sea by negotiating a settlement with the agency. For instance, one mariner convicted for sexual assault was sentenced to one year in prison, during which time he negotiated a 7-month suspension of his Coast Guard credentials. He later returned and continued working an additional 5 years before he retired.
CNN also found cases where Coast Guard officers recommended revocation of credentials, but the administrative judges chose to impose more lenient penalties. One example involved a captain who was accused of groping numerous male crew members. Investigating officers with the Coast Guard characterized his behavior as abusive. The administrative judge, however, decided it was "hazing" and he kept his credentials. That finding is being appealed.
The agency defended its low number of revocations in these cases by asserting that suspensions and revocations of mariner credentials are supposed to be remedial as opposed to punitive. In other words, they're rehabilitating these individuals, not punishing them. However, a spokesman for the agency agreed more work is needed to set a standard that reinforces that sexual assault by mariners is "unacceptable." CNN spoke to the only female administrative judge to ever serve the Coast Guard. She said her fellow judges took a hard line of zero tolerance when it came to drug-related offenses, but sexual assaults were not seen as serious matters. She left the bench more than 10 years ago, and there hasn't been a female Coast Guard administrative judge since.
Shipping Company Settled Sexual Assault Lawsuit of Trainee, but No Accountability For Assailant or U.S. Coast Guard
The accuser in the main civil sexual assault case spotlighted by CNN said she suffered several weeks of escalating sexual harassment from crew members and her boss before her boss physically attacked her. She was afraid to report the violent assault, which left her bruised and bloodied, because the captain was friends with the alleged attacker. She also worried she wouldn't be allowed to finish her required training in the program. She didn't realize she had the option of reporting the incident directly to the U.S. Coast Guard. She said she felt trapped, out at sea, working side-by-side with her rapist for 50 days until they reached a U.S. port.
She didn't speak out for two years, during which time she struggled with depression, poor sleep, nightmares, and a desire to quit school altogether. When she learned other female trainees were assigned to her former post, she privately urged them to request a different assignment. She became a certified advocate for survivors of sexual assault – something a school resume advisor urged her to remove from her resume, as it could make shipping company recruiters "uncomfortable." She graduated and now works as a U.S. Navy officer. She only recently went public with her account, sparking public outcry and triggering an investigation. The shipping giant that employed the accused attacker fired him after he refused cooperation with an internal inquiry.
The U.S. Coast Guard completed its criminal investigation last year, but the U.S. Department of Justice hasn't said yet whether they'll file criminal charges. Meanwhile, the survivor's sexual assault lawsuit against the shipping giant settled out-of-court. Sexual assault lawsuits against shipping companies can pursue much like any other third-party sexual assault claim. It may be somewhat complicated if the shipping company is also your employer, but you may still have legal options.
She did not sue the Coast Guard. However, she found out that even though her alleged attacker was fired from his job – he continues to work at sea because he remains credentialed (it was renewed last year) and another shipping company hired him. No other disciplinary action has been taken against him.
If you have been sexually assaulted as a military trainee, military member, or shipping company employee, contact our Florida sexual assault lawyers to review your options for legal action.
Contact the South Florida personal injury attorneys at Halberg & Fogg PLLC by calling toll-free at 1-877-425-2374. Serving West Palm Beach, Miami, Tampa, Orlando and Fort Myers/ Naples. There is no fee unless you win.
Additional Resources:
Annual Report on Sexual Harassment and Violence at the Military Service Academies, Academic Program Year 2021-2022, U.S. Department of Defense
More Blog Entries:
Top 5 Florida Sexual Assault Lawsuit Challenges, Feb. 20, 2023, West Palm Beach Sexual Assault Lawyer Blog