Halberg & Fogg PLLC, recently secured a $2.3 million medical malpractice settlement with Golisano Children's Hospital, stemming from a brain injury and arm amputation of a newborn in 2013.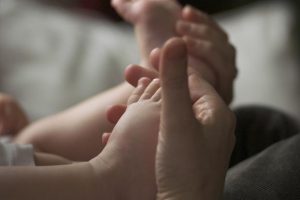 Halberg fought on behalf of the boy, who was born prematurely at his Lee County home before being whisked to the hospital. As noted in the original complaint, nurses at the hospital are accused of improperly inserting an intravenous line known as a PICC (short for peripherally inserted central catheter).
This medical mistake remained undetected for almost a full week. This was despite the fact the baby had signs and symptoms of serious issues due to impeded blood flow. By the time medical workers discovered their mistake, the newborn's fingertips were black. His hand was shriveled.
At that point, he was transported to the better-equipped Miami Children's Hospital, where his arm had to be amputated. Sadly, the bad news didn't end there. A computed tomography (CT) scan revealed blood flow to the child's brain had been impeded. This was a condition that had not been present in the child prior to his admission to the hospital.
While the hospital ultimately agreed to settle the matter, it maintains support for its employees, and no terminations were reported as a result of the incident.
As our best medical malpractice lawyers in Fort Myers can explain, this is in fact quite common in medical negligence cases While a favorable plaintiff verdict at trial would leave little doubt as to the wrongdoing of medical professionals, a settlement allows hospitals and other facilities to say they are only doing so in the interest of saving time and money incurred by protracted litigation.
Although this can be frustrating for families, the reality is medical malpractice cases are often incredibly complex, requiring numerous expert witnesses and an in-depth investigation into medical records. A settlement can be a safer bet, recovering adequate damages and holding the facility account, without enduring the cost and emotional ordeal of a trial. Of course, every situation will be different. Our injury attorneys will not hesitate to prepare for a trial if it is deemed the most advantageous legal avenue for clients.
The amount of this particular settlement was notable for the fact that F.S. 768.28(5) caps damages against Florida government agencies and subdivisions (including hospitals) at $200,000 per person and $300,000 per claim. The only way around this is a claims bill passed by the Florida legislature. Such claims may be long-standing, but aren't insurmountable. One recent case out of Southwest Florida was also against Lee Memorial Hospital, wherein a jury in 2007 deemed the facility negligent after a child suffered oxygen deprivation at birth and was later diagnosed with cerebral palsy. Lawmakers in 2012 approved a $15 million claims bill.
It's important to note, however, that claims against the government-subsidized hospitals usually aren't the end of the story in medical malpractice cases. That's because while nurses, certified nursing assistants and others may be employed by the hospitals, doctors often are independent contractors. Therefore, the hospital cannot be vicariously liable for their actions. Physicians and other practitioners can be sued separately, and damages in those cases are not subject to the statutory damage caps.
In the case of the recent $2.3 million settlement, legal action is still pending against the physicians involved.
Further, thanks to a few recent Florida Supreme Court decisions (including the 2017 ruling in North Broward Hospital District v. Kalitan), medical malpractice damage caps have been deemed unconstitutional in Florida. In Kalitan, justices ruled personal injury non-economic damage caps in medical negligence cases, as outlined in Fla. Stat. 766.118, are unconstitutional under the state constitution's Equal Protection Clause.
Because damages in these cases are so extensive, you can expect doctors, hospitals and other entities to mount a vigorous fight. You need a knowledgeable, dedicated attorney on your side. Our experienced medical malpractice attorneys in Fort Myers can point to proven results, and we are dedicated to helping victims of medical negligence attain accountability and the financial security needed for the next chapter.
Contact the personal injury attorneys at Halberg & Fogg PLLC., Attorneys at Law, by calling toll-free at 1-877-425-2374. Serving West Palm Beach, Miami, Tampa, Orlando and Fort Myers/ Naples. There is no fee unless you win.
Additional Resources:
Golisano Children's Hospital pays $2.3M to settle a lawsuit over a brain-damaged newborn, June 16, 2017, By Frank Gluck, The News-Press
More Blog Entries:
PICC Line Injuries, July 31, 2015, Fort Myers Medical Malpractice Lawyer Blog