The U.S. 11th District Court of Appeals recently affirmed a $1 million+ damage award for Florida bad faith insurance against a workers' compensation insurer that refused to pay the policy limit for a construction accident injury that left the worker permanently paralyzed from the waist down. The case underscores the recourse available when insurers shirk their duties in an attempt to avoid paying rightful claims.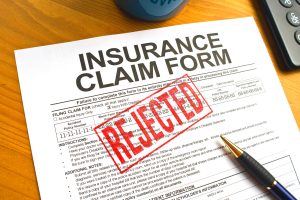 What is Florida Bad Faith Insurance?
Insurance companies – auto, health, workers' compensation, homeowners', property, life, disability, etc. – owe a duty to those they insure to act in good faith. That doesn't mean they issue a payout for every claim. Rather, it means they can't renege on their contractual obligations by engaging in dishonest practices to try to lowball or refuse to pay legitimate claims – or frustrate claimants so much with unnecessary red tape that they give up. Florida bad faith insurance claims can be made when an insurer fails to initiate a proper, timely investigation, tampers with witnesses, withholds evidence, makes unreasonable demands of claimants, fails to promptly settle meritorious claims, refuses to pay at all, offers to settle for far less than what the case is clearly worth, or drags their feet on payments.
As outlined in F.S. 624.155, Florida bad faith insurance encompasses a host of unethical practices, but it all comes down to this: The insurer did not attempt in good faith to settle claims when it could and should have done so had it been acting honestly and fairly toward the insured or other claimants.
As our Palm Beach bad faith insurance lawyers can explain, insurers can be maddening to deal with – and they're clearly interested more in their own bottom line than much else. But whether their tactics fall under the umbrella of bad faith is a question for a lawyer.
Insurers tend to walk a fine line because while they aren't eager to pay up, they also recognize that a proven bad faith insurance claim could result in them paying much more – possibly triple damages plus interest, attorneys' fees, and court costs.
If you think an insurance company is treating you unfairly, it's best to talk to a lawyer first. Sometimes simply involving a legal advocate who fully understands the law, the insurer's obligations, and the claimant's rights, is enough for the insurer to straighten up and fly right. But if it's not, you will get the benefit of a legal expert confirming it for you – and helping you to strategically gather evidence to make a case for bad faith if it comes down to that.
Bad faith insurance claims can be filed by the insured or third parties, depending on the circumstances. Most bad faith insurance claims for personal injuries are filed by third parties, but there are a few exceptions (UM/UIM claims, workers' compensation claims, disability insurance claims, etc.). Third party claims can be filed by the injured party against the at-fault party's insurer – but they can also sometimes be filed by other insurers involved. The recent bad faith insurance case recently weighed by the 11th DCA is a prime example.
Court Finds Insurer Acted in Bad Faith in Delaying Investigation of Worker's Injury
According to court records in American Builders Insurance Company v. Southern Owners Insurance Company, a Florida construction site injury (fall from the roof) left an independent contractor paralyzed from the waist down. An investigation by the worker's personal injury lawyer determined the the company he subcontracted for instructed the worker to climb up to the roof without fall protection. Two others tasked with spotting instead focused on their phones.
The construction company that contracted with the worker was informed of its potential liability, and informed its general liability insurer, American Builders, which had covered the company for $1 million per occurrence. By that point, the worker had already incurred $400,000 in medical expenses, and his lawyer estimated his claim was likely worth between $4 million and $5 million – even if he was found partially responsible for the fall. The attorney demanded immediate payment of the policy limits, conditioned on lack of other available insurance. As it turned out though, there were two other relevant policies, both with $1 million limits. One of those, Southern Owners, was purchased by the worker's LLC, with an endorsement naming the at-fault insurance company as an additional insured for any work the subcontractor did for them. This meant Southern was the primary insurer.
American put Southern on notice that the latter was now responsible for indemnifying/defending the at-fault construction firm.
Long story short, American continued to investigate, and concluded pretty quickly that the claim was likely worth approximately $30 million – far more than the policy limits, even if the worker was partly responsible. Both American and the other insurer agreed to each pay $1 million to the injured worker – but with American reserving subrogation rights against Southern, which had reportedly refused to conduct a timely investigation. American then sued Southern for bad faith insurance – prevailing in trial court, and then more recently in the appellate court in a 3-0 ruling.
The appellate court found there was enough evidence to allow a jury to reasonably find Southern acted in bad faith by delaying its duty to investigate and settle the work injury claim. This was particularly egregious, the court ruled, because most of the information pertinent to the case had already been gleaned by American's investigation – the contents of which were given to Southern as soon as they were onboarded. And there was clear and convincing evidence right off the bat that the injuries involved were so serious that any damage claims would be well in excess of the policy limits. But Southern reportedly dragged its feet – delaying reasonable offers to conduct interviews, follow-ups, etc. Despite being the primary insurer, it didn't even meet with critical witnesses until 8 months after the accident.
If you are injured in Florida or grieving a loved one who died as a result of someone else's negligence and you feel you're being treated unfairly by the insurance company, we can help.
Contact the South Florida personal injury attorneys at Halberg & Fogg PLLC by calling toll-free at 1-877-425-2374. Serving West Palm Beach, Miami, Tampa, Orlando and Fort Myers/ Naples. There is no fee unless you win.
Additional Resources:
Insurance Bad Faith, Justia
More Blog Entries:
5 Signs You Have a Strong Florida Personal Injury Claim, Nov. 25, 2022, Palm Beach Bad Faith Insurance Lawyer Blog