Many Floridians are tired, overworked or even exhausted. Behind the wheel, this can be deadly. The National Highway Traffic Safety Administration reports nearly 700 people are killed annually in drowsy driving accidents. The true number is probably much higher. Unfortunately, driver fatigue isn't as easy to ascertain as conditions like alcohol impairment, even though the effects are similar. An earlier analysis indicated nearly 40,000 accident-related injuries in the U.S. annually are caused by sleepy drivers.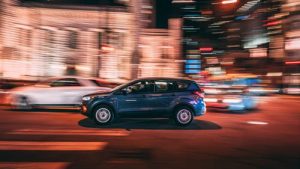 In Florida recently, three people – including two sisters – were tragically killed in an overnight highway crash while returning from vacation. Authorities speculated drowsy driving was the cause.
"We believe this driver may have been just tired," an FHP official told the local news station. "Just drowsy. He did not state that, but that's indicative of this type of crash that we see especially in the overnight hours."
How Does Sleep Affect One's Driving Abilities? 
As noted by the Sleep Foundation, drowsiness can have a significant impact on a driver's judgment, coordination, attention, vigilance, decision-making skills, and reaction time. Continue reading